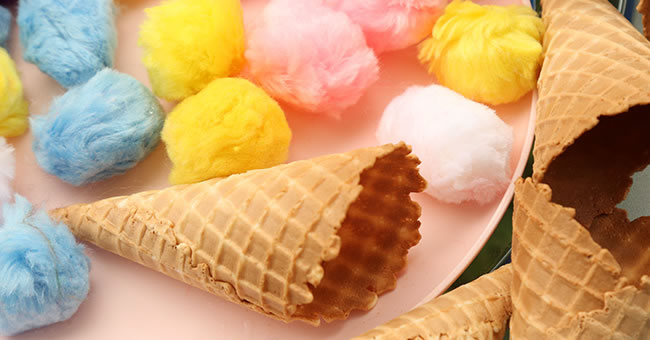 I scream, you scream, we all scream for ice cream sensory fun! Scoop after scoop, everyone will enjoy making these imaginative and fun ice cream treats! Children can exercise their fine motor skills along with the addition of sensory play while making a cone for themselves, a friend, or at a pretend ice cream shop.
Download our FREE printable below!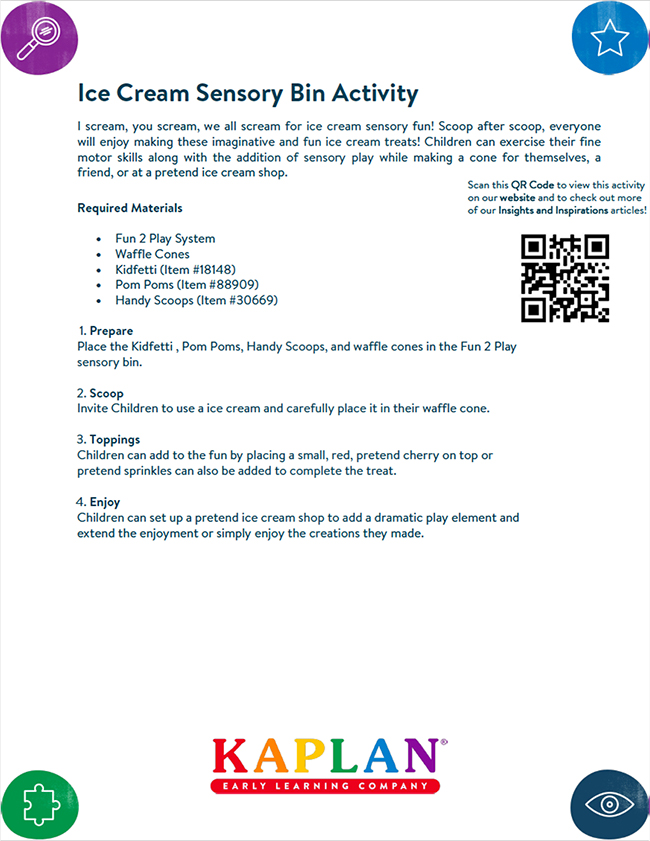 Required Materials
2
Scoop
Invite Children to use a <ahref="https: www.kaplanco.com="" product="" 30669="" handy-scoops?c="10%7CSW1010""> Handy Scoop to grab the pretend <ahref="https: www.kaplanco.com="" product="" 88909="" pom-poms-bright-hues-100-count-assorted-sizes?c="11%7CAR1045""> ice cream and carefully place it in their waffle cone. </ahref="https:> </ahref="https:>
3
Toppings
Children can add to the fun by placing a small, red, pretend cherry on top or pretend sprinkles can also be added to complete the treat.
4
Enjoy
Children can set up a pretend ice cream shop to add a dramatic play element and extend the enjoyment or simply enjoy the creations they made.
Scoop up some more outdoor fun with this activity and more! Browse our selection of classroom arts and crafts and related resources to welcome summer wishes and plan creative activities and crafts.