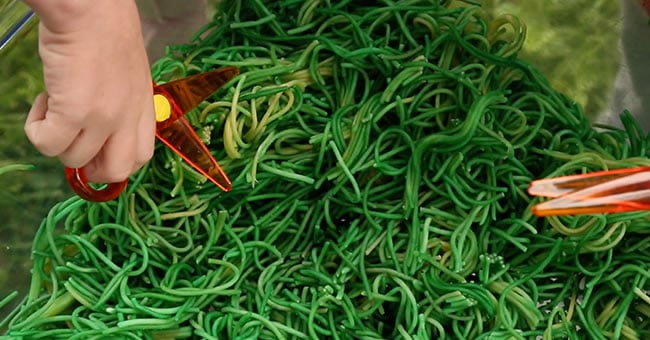 The grass is always greener with this engaging outdoor fine motor experience. Children are sure to giggle and smile as they put their skills to the test with this simple, yet tricky, hands on activity. Sensory integration, outdoor play, and fine motor skills are just a few of the wonderful benefits that are gained through imagination, fun, and play!
Download our FREE printable below!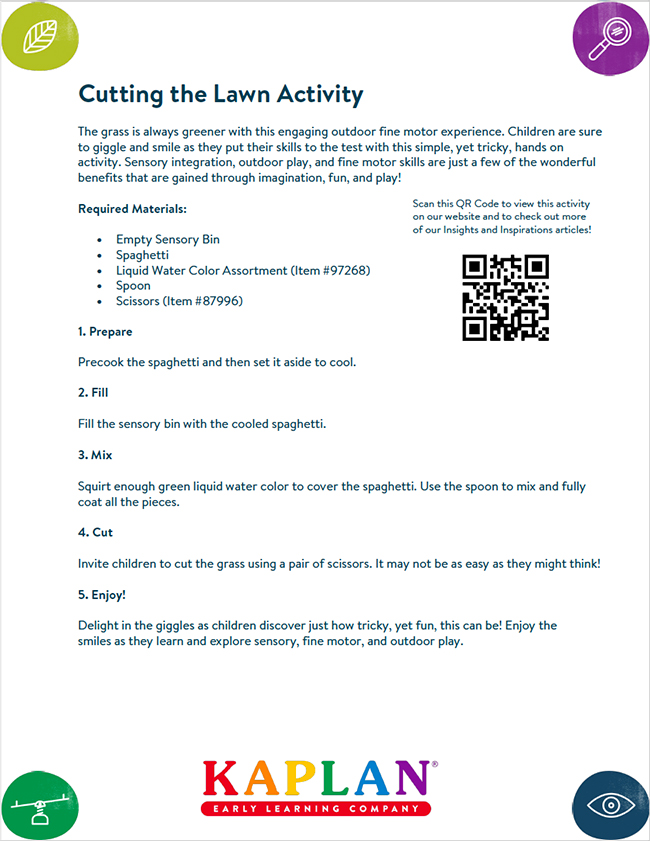 Required Materials:
1
Prepare
Precook the spaghetti and then set it aside to cool.
2
Fill
Fill the Fun 2 Play sensory bin with the cooled spaghetti.
4
Cut
Invite children to cut the grass using a pair of scissors. It may not be as easy as they might think!
5
Enjoy
Delight in the giggles as children discover just how tricky, yet fun, this can be! Enjoy the smiles as they learn and explore sensory, fine motor, and outdoor play.
Celebrate a summer of outdoor fun with this activity and more! Browse our selection of outdoor learning articles and related seasonal resources to welcome summer wishes and plan creative activities and crafts.