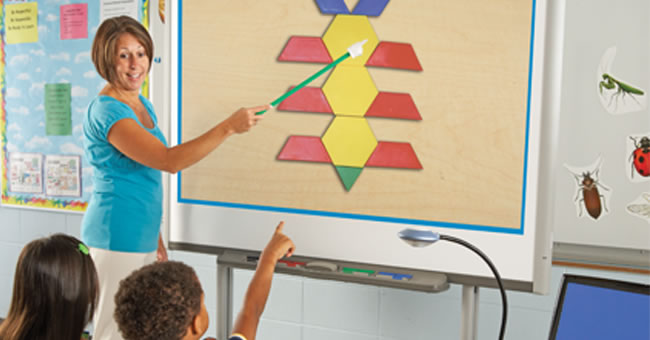 Many people worry that exposure to technology at too early of an age or in excessive doses can diminish real-world experiences for children, but if used appropriately, technology can be effectively integrated into learning experiences and increase children's creative expression. There are a variety of technological devices available, but it is up to you to decide which ones are the right fit for your classroom.
"Any technology that is included in dramatic play, art, and music centers should enhance children's interactions with concrete materials and their peers. It should also give children new ways to express their ideas," states Ann Barbour, PhD, in her book Play Today: Building the Young Brain Through Creative Expression. Here are just a few of the tips Dr. Barbour provides on using educational technology to increase creative expression:
Dramatic Play
Digital cameras for children to take photos or videos of their play
Digital scale or calculator
Waiting-list form on a computer tablet
Art Center
Digital cameras for children to photograph artwork
Interactive whiteboards with connections to a computer and projector
Open-ended drawing or paint program on a computer tablet
Overhead projector or document camera
Music Center
Computer programs for making music
Digital camera to photograph and videotape music and dance
Digital microphone and CD player for children to record and listen to their songs
Electronic keyboard
Karaoke machine
Technology Tools
Dr. Barbour suggests using these technology tools to help set the stage for play:
Software programs that help you create signs, labels, and other print props quickly and easily.
Software programs that enable you and your students to create books of their artwork with their descriptions of it.
Search online for images related to particular themes in the classroom. Displaying these photos may inspire children's creative expression.
Search online for pieces of music and videos of music and dance performances that you can bring into your classroom.
Photograph or scan children's artwork or store audio/video recordings to use in future projects and add to children's portfolios.
Be sure to read "Choosing the Best Technology for Your Individual Classroom" and the other articles in the Technology category of our Insights and Inspirations section for additional help on making informed decisions about the technology you utilize in your classroom.