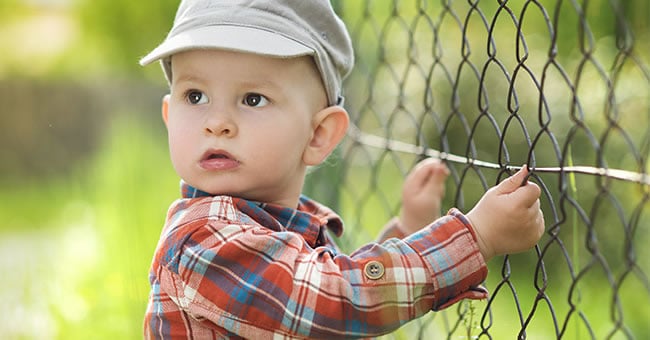 The impact of parental incarceration on children and families is one of the most overlooked issues affecting children's education and quality of life. One in every 28 children has a parent behind bars (Children of Incarcerated Parents Library). Having an incarcerated parent will impact children's family life, social and emotional health, education, future opportunities, and their overall chances of success.
Sesame Street brought the issue of incarcerated parents to light in 2013 when they introduced a character who had a father in prison, but the issue continues to be one that is rarely talked about or discussed. One of the best ways you can support children of incarcerated parents is by talking about the issue and sharing what you know. Suggesting a training or workshop on it at your school is another good way to help others learn about the issue. If you have a child in your classroom or center that has an incarcerated parent, it's important that you learn how you can support him or her in the classroom.
Tips on Supporting Children of Incarcerated Parents
The NRCCFI's Children of Incarcerated Parents Library provides a variety of resources and free information sheets for caregivers and people working with children of incarcerated parents. Based on a list provided in "What Do Children of Incarcerated Parents and their Caregivers Need?" (CIPL 203), here are a few ways you can meet the needs of children with incarcerated parents:
Children of incarcerated parents need relationships with consistent and caring adults. Make sure children have at least one mentor or other adult they can have a positive and nurturing relationship with.
Do not condemn the incarcerated parents as worthless. This may make the children of incarcerated parents angry at you or make them feel worthless themselves.
Be prepared for children to feel and express a range of emotions. They may be sad and worried one day and angry the next.
Give children ways to express and cope with their feelings. Whether it's through art or various writing activities, finding opportunities for children to express their feelings is important to their social and emotional health.
Invite children to share their feelings with you. Let children know that they can talk to you about what they're feeling and that you won't judge their feelings or thoughts.
Work on building children's resilience. Helping children learn to bounce back from the challenges life throws their way can give them the social and emotional stability they need to be successful in life and help them deal with their parents being in prison in a positive way.
Invite positive male role models into the classroom. More fathers are in prison than mothers, so it's important that you find ways to give children positive male role models in the classroom. You can do this by inviting respected men in the community or in children's families to do a presentation or read to children at storytime. You can also read about important historical figures that are men or feature them on posters in the classroom.
Discuss any issues with children's caretaker or guardian. If you notice behavior that signals a child may be having a difficult time dealing with his or her parent's incarceration (e.g., acting out, emotional outbursts, etc.), make sure you tell the child's caretaker or guardian. It's important that you find a way to work with the child's caretaker or guardian to ensure that the child gets the help he or she needs.
Browse our social and emotional materials and resource books for more information and resources on how you can help children deal with parental incarceration and other issues.
Article Resources:
Sesame Street – Incarceration
National Institute of Corrections
"It's Not All Cupcakes and Lollipops": An Investigation of the Predictors and Effects of Prison Visitation for Children During Maternal and Paternal Incarceration