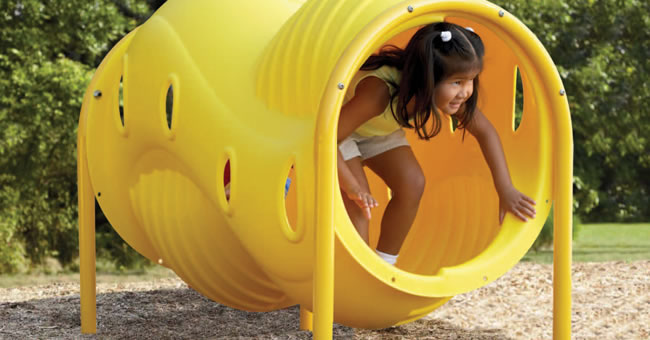 Does your center or school have a playground maintenance plan? After your playground equipment is installed, it's essential for you to conduct several playground inspections throughout the year. Keeping a check on how your school playground equipment is holding up against general wear and tear and the effects of different weather elements can help keep children safe on the playground. We recently asked Mike Clifton, Kaplan's Playground Sales Development Representative for Puerto Rico and most of the East Coast, to share some of the playground maintenance tips he gives his customers:
Spend time doing general elbow grease and cleanup. Pick up leaves, twigs, and general debris from the area.
Be careful to look for insects, bee nests, snakes, and other critters under the equipment. Everything loves a playground!
Take your time, and carefully check the equipment for any loose or missing bolts and fasteners. If you find any, be sure to tighten and replace fasteners wherever necessary.
Are any of the metal parts/bolts rusty or sharp? Be sure to replace all sharp objects and scrape/paint or replace any rust spots.
Are there any cracks on the equipment structures and swing seats or splintered/rotten wood? Be sure to replace any equipment that looks damaged!
How is the surfacing? Please keep in mind that all loose fill surfacing (wood mulch and loose rubber mulch) compresses over the years from playing and natural wear—particularly under swings and slides! ASTM/CPSC guidelines require a minimum of nine inches of wood mulch and six inches of loose rubber mulch.
Are your playground borders in good shape? You can always replace rotten wood timbers with plastic playground borders.
Are all fences and ingress/egress (entrance/exit) areas in proper working condition?
Clean all equipment per manufacturer's recommendations. Typically, some mild cleaning solution and a power washer on low pressure will do the trick.
If you would like information about the playground building process, visit our Playgrounds by Kaplan resource page. You'll also find lots of helpful tips for designing your dream playground in the Outdoor Spaces category of our Insights and Inspirations section.