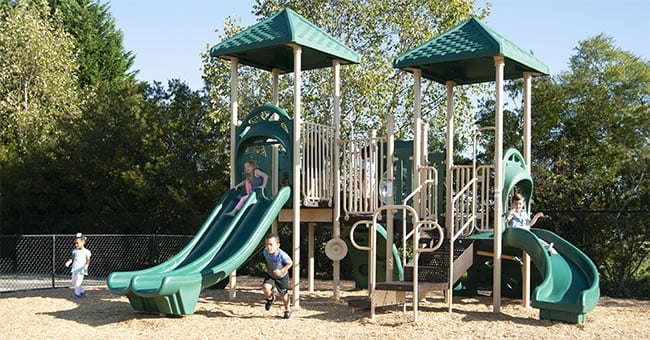 How do playgrounds and outdoor spaces support early learning? From encouraging social-emotional development through meaningful interactions, to cultivating curiosity and wonder, playgrounds are rich environments full of endless playful learning possibilities!
Here at Kaplan, our playground team believes in the importance of play and the educational opportunities it unlocks. Delivering the very best commercial recreation and playground equipment, they make it their mission to provide quality products, fantastic customer service, and personalized installation experiences to help you with your playground project from start to finish.
Considering Kaplan Playgrounds for your next playground or outdoor classroom project? Here's what you need to know!
What Playground Products & Services Does Kaplan Offer?
Whether you're replacing a piece of playground equipment or looking to outfit your new playground space, Kaplan is here to brainstorm, design, build, and install a beautiful outdoor environment that meets the unique needs of the children in your care. With equipment appropriate for infants and toddlers, to children ages five to twelve, Kaplan offers a wide range of inclusive, engaging, and interactive outdoor toys, tools, and environments built for play. Quality products and superior service sets Kaplan apart as a leader in the early childhood industry that truly cares about the customers they serve: you.
Kaplan's dedicated playground specialists can answer all of your questions and guide you through the maze of decisions from design to installation. From selecting the correct equipment for the ages and number of children you serve, to ensuring your playground surfaces are safe for young learners—Kaplan can do it all!
Explore more Kaplan Playground products and services here.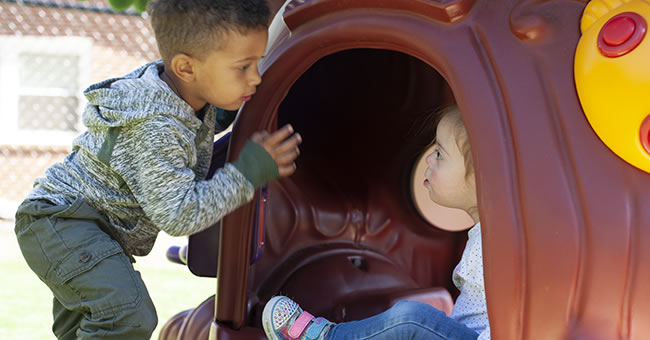 What Are Common Playground Project Misconceptions?
When it comes to building a new playground many people believe ordering a playground is like ordering new classroom furniture. In reality, building a playground is more like a construction project. That's why Kaplan's playground team is here to assist you as you tackle factors like manufacturing timelines, scheduling, and logistical concerns.
The full cost of a playground is also something customers may underestimate. Catalog prices only take into account the cost of the equipment–they do not include installation, freight, and taxes. This is why our trained playground staff is available from project beginning to end to help customers understand every aspect of their project and keep surprises at bay!
What Can Customers Expect From Kaplan?
Family-owned since its founding in 1968, Kaplan Early Learning Company is devoted to bringing customers, and the children they serve, the best possible service and highest quality materials available to fit their playground needs. Comprised of skilled, CPSI certified, Playground Professionals, Kaplan's playground team can provide site walks, suggestions, designs, and assistance throughout your project. From planning to construction to installation, Kaplan is there to serve and meet your unique needs!
Ready for your Kaplan Playground? Request more information.