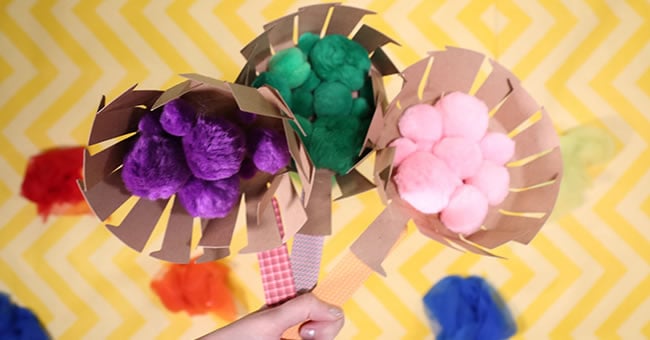 Children will love these activities when done together, children will love these activities despite the weather. Children will love these activities in the classroom, children will love these activities if they're done at noon. Invite children to join in on these fun and entertaining Dr. Seuss Activities. March 2nd is the birthday of well-known children's author, Dr. Seuss. What better way to celebrate than with these enjoyable activities!
Download our FREE printable below!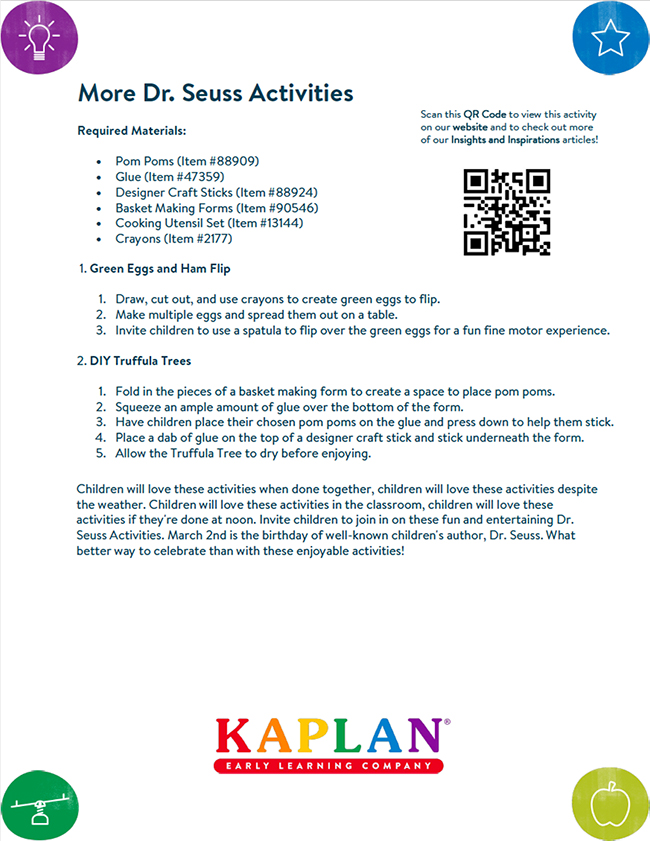 Required Materials:
1
Green Eggs and Ham Flip
Draw, cut out, and use crayons to create green eggs to flip.
Make multiple eggs and spread them out on a table.
Invite children to use a spatula to flip over the green eggs for a fun fine motor experience.
2
DIY Truffula Trees
Fold in the pieces of a basket making form to create a space to place pom poms.
Squeeze an ample amount of glue over the bottom of the form.
Have children place their chosen pom poms on the glue and press down to help them stick.
Place a dab of glue on the top of a designer craft stick and stick underneath the form.
Allow the Truffula Tree to dry before enjoying.
Continue the celebrating with this activity and more! Browse our selection of classroom arts and crafts and related resources to welcome warm wishes and to start planning creative activities and crafts.