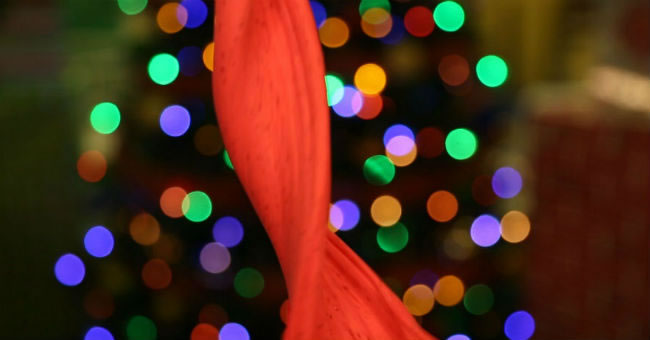 'Tis the season for festive and fun activities for children to enjoy at home and in the classroom. What better way to do so than with Holiday Butter Slime? This DIY slime without borax is a safe and interactive hands-on activity to encourage sensory play for children three years and up. Your holiday helper(s) will be excited to assist with measuring and mixing the ingredients along with squishing, squeezing, stretching, and smelling the contents of this fluffy, scented slime. Teachers and parents can also use this fascinating activity as an engaging, holiday-themed science experiment.
Download our FREE printable below!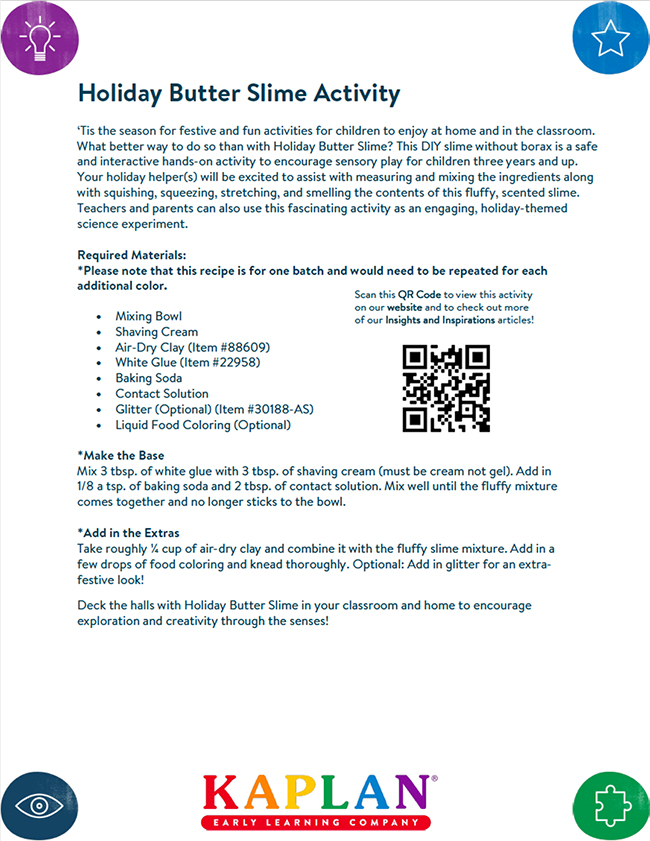 Required Materials:
*Please note that this recipe is for one batch and would need to be repeated for each additional color.
Mixing Bowl
Shaving Cream
Baking Soda
Contact Solution
Glitter (Optional)
Liquid Food Coloring (Optional)
1
Make the Base
Mix 3 tbsp. of white glue with 3 tbsp. of shaving cream (must be cream not gel). Add in 1/8 a tsp. of baking soda and 2 tbsp. of contact solution. Mix well until the fluffy mixture comes together and no longer sticks to the bowl.
2
Add in the Extras
Take roughly ¼ cup of air-dry clay and combine it with the fluffy slime mixture. Add in a few drops of food coloring and knead thoroughly. Optional: Add in glitter for an extra-festive look!
Deck the halls with Holiday Butter Slime in your classroom and home to encourage exploration and creativity through the senses! Browse our seasonal crafts and activities for additional holiday inspiration.