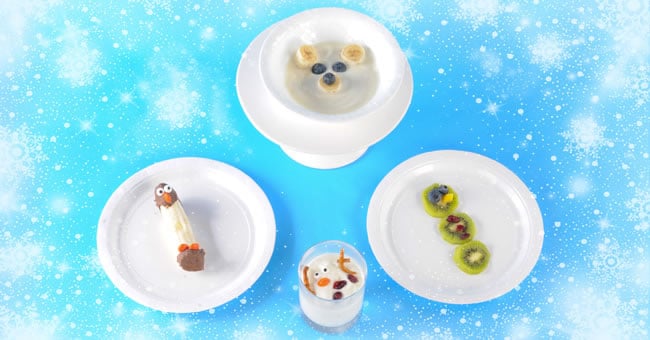 Bring a taste of winter and hands-on fun into snack time by creating these playful, healthy, and delicious treats in your classroom! Healthy eating is an important component to children's health and benefits their learning. Children are sure to giggle and get creative with these four nutritious and filling options. Choose one snack to make at a time or offer supplies for children to choose which of the four they'd like to make. Use this engaging opportunity to illustrate that healthy eating habits can be fun and delicious!
Download our FREE printable below!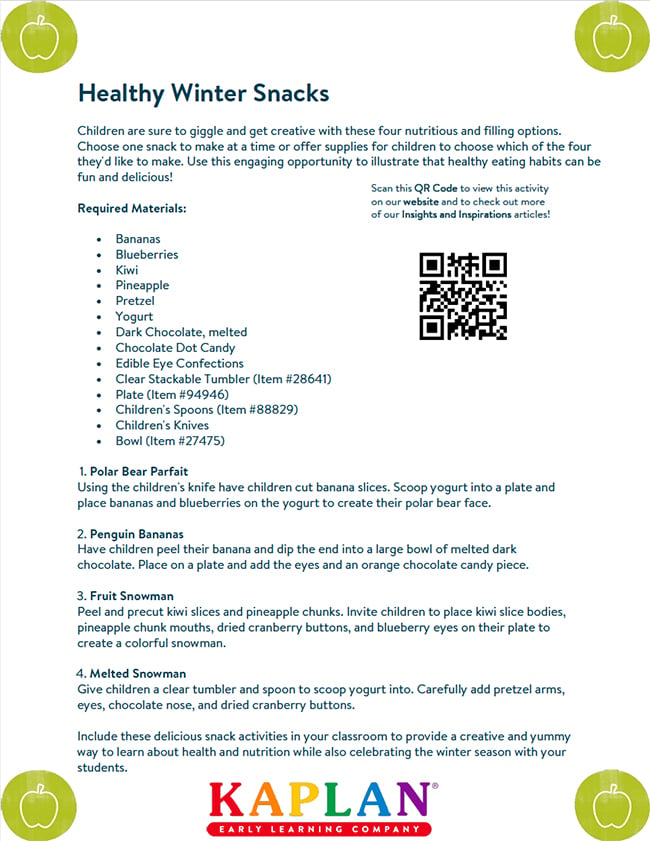 Required Materials:
Bananas
Blueberries
Kiwi
Pineapple
Pretzel
Yogurt
Dark Chocolate, melted
Chocolate Dot Candy
Edible Eye Confections
Include these delicious snack activities in your classroom to provide a creative and yummy way to learn about health and nutrition while also celebrating the winter season with your students. Be sure to browse our list of health and nutrition products, resources, and related professional development for more inspiration.