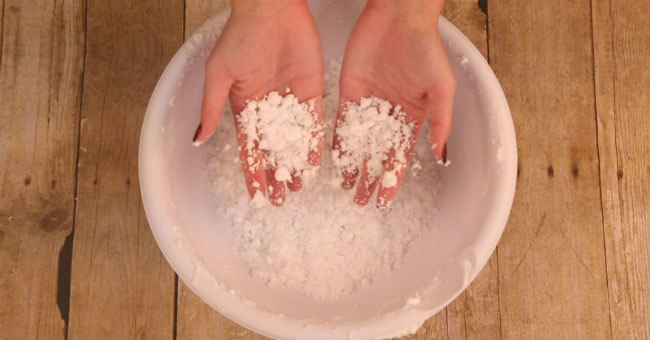 From snow and ice to freezing rain and cold temperatures, there's a lot to explore about the weather in winter. The winter season provides wonderful opportunities for fun and engaging science experiments in the classroom. DIY Fake Snow is a wonderful way to explore winter weather through hands-on fun!
How do you make fake snow? Well, if you only need enough to do snow science experiments with kids, it's actually pretty simple. Check out the video and instructions below for information on how to make DIY Fake Snow in your classroom.
Download our FREE printable below!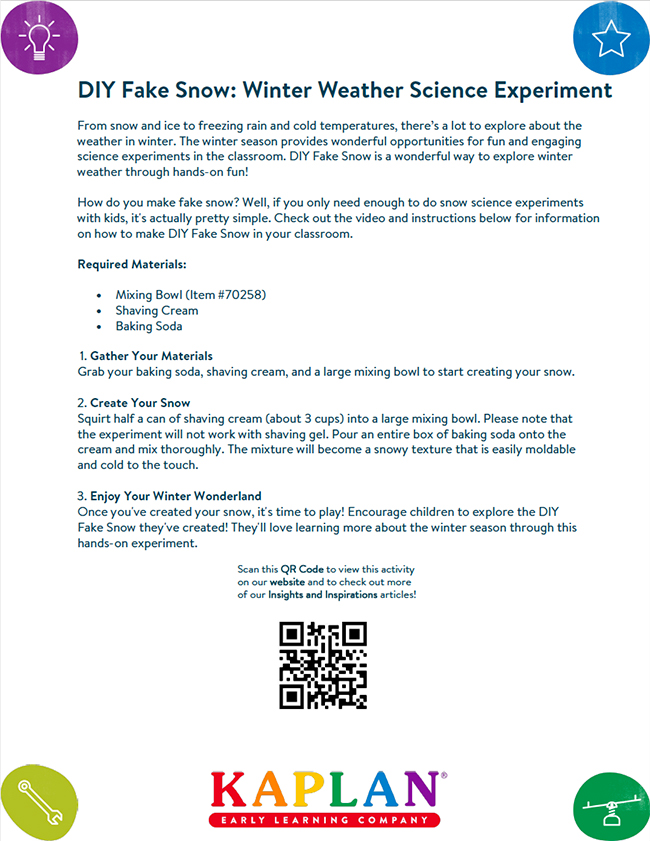 Required Materials:
Shaving Cream
Baking Soda
1
Gather Your Materials
Grab your baking soda, shaving cream, and a large mixing bowl to start creating your snow.
2
Create Your Snow
Squirt half a can of shaving cream (about 3 cups) into a large mixing bowl. Please note that the experiment will not work with shaving gel. Pour an entire box of baking soda onto the cream and mix thoroughly. The mixture will become a snowy texture that is easily moldable and cold to the touch.
3
Enjoy Your Winter Wonderland
Once you've created your snow, it's time to play! Encourage children to explore the DIY Fake Snow they've created! They'll love learning more about the winter season through this hands-on experiment.
Winter learning is cool with our fun seasonal activities and experiments! Browse our selection of related seasonal resources to encourage winter explorations and incorporate engaging activities into your classroom.