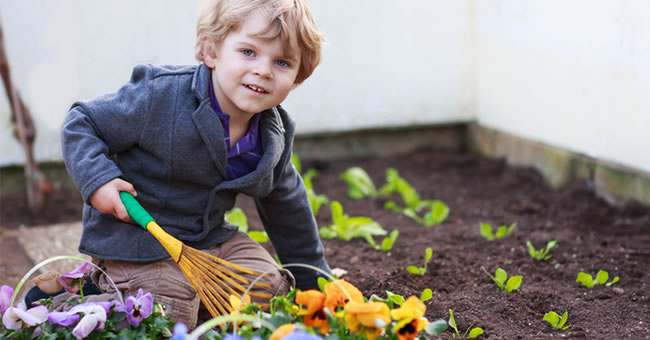 With plants and trees budding and everything coming back to life after a long winter, spring is a wonderful time of the year to teach children about STEM concepts, especially if some of the activities and projects involve going outside. From exploring color mixing to learning about weather in springtime, here are just a few of the ways you and your students can explore science, technology, engineering, and math concepts in spring:
Discuss how birds build their nests and work with your students to build bird feeders and/or houses that you can hang on the trees around the school. Have children paint and decorate the bird houses or feeders if they are too young to help you build them.
Go on a class walk around the school and discuss all of the plants and bugs children are seeing or will likely see in the spring. Have them keep a tally of how many butterflies, grasshoppers, trees, etc. they see on the walk.
Spring is all about color, so use springtime as an opportunity to teach children about primary and secondary colors. Be sure to also explore color mixing with your students by using color mixing lenses or by using different colors of paint to make new colors.
Gardening is very popular in spring, and it's a great way to teach children a variety of concepts. From growing the plants to deciding on what to do with what they grow, gardening is a wonderful hands-on, project-based learning activity for students. Read the following articles for various tips on how you can use gardening in the classroom:
Come up with a variety of projects that involve using natural materials. For example, you can ask students to use sticks to build a structure of their choice or you can have students use flower petals to make a heart design. Be sure to ask children how the sticks and flower petals feel and smell–these kinds of activities are also great sensory experiences for children.
Whether it's making a catapult (also a great engineering opportunity) to use with Peeps®, regular marshmallows, or plastic eggs or doing an egg drop to see what happens when different types of eggs hit the ground, you can do a variety of spring-related science experiments with your students.
What seasonal changes are children noticing? Having children keep track of each day's high and low temperatures, precipitation, humidity, pollen levels, etc. in a weather journal is a great way for children to keep a record of the weather and make observations based on their data.
These are just a few of the STEM-related learning opportunities you can offer your students during the spring months. Check out the articles listed below and all of the articles featured in the STEM category of our Insights and Inspiration section for a variety of tips and resources.