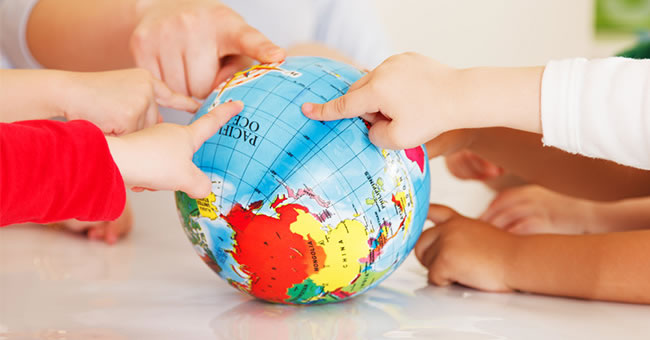 The children in your class have different backgrounds, needs, interests, and abilities. In order to effectively teach the children in your care, your lesson plans need to be as diverse as they are. One thing you need to remember as you work to establish an inclusive classroom is that every classroom will vary in how it facilitates learning for every child. The authors of Themes for Inclusive Classrooms list several principles and best practices you can use as guidelines for your own strategies in creating an inclusive early childhood classroom:
Make sure you develop study topics that are relevant to the children in your care. Study topics should be based on curriculum requirements and standards in your state. They should also be determined by the interests of students and whether your school or center is in a rural, suburban, or urban area. Try to also set up special areas in the classroom that spotlight topics children may overlook.
Give children opportunities to make choices as much as possible. Children are much more likely to be engaged in the classroom if they can make choices about which activity they want to do or learning center they want to visit. Giving children opportunities to make choices also helps them develop their decision-making skills.
Limit large-group experiences and activities. Small groups or individual experiences often facilitate learning better than large group activities. Early morning is usually the best time to do group activities and lessons since children are well rested and absorb information easier.
Use learning centers for child-directed play and instructional purposes. Learning centers are a great way for children to explore and learn on their own or in small groups. They also give children a chance to practice their decision-making skills. Learning centers that are designed for instructional purposes (e.g., literacy and writing centers) are also a valuable part of inclusive early childhood classrooms.
Develop hands-on activities that allow children to work directly with objects and materials in their environment. Hands-on activities that allow children to safely touch, taste, smell, and see objects they are discussing or reading about in class provide great learning opportunities for kids. Children will learn a lot more if you cut open a fruit or vegetable and give them the opportunity to touch, smell, and taste it than they will from looking at pictures.
Use individualized instruction as much as possible. Individualized instruction is a vital part of establishing an inclusive early childhood classroom. Whether it's helping a child create a block structure or helping a child learn to write the alphabet, one-on-one instruction allows you to help all children become successful learners.
Plan hands-on activities that meet children's developmental needs and feature multi-level challenges for children. Projects that correspond with topics you're discussing in class, classroom gardens, and word walls are all great examples of hands-on activities that provide a variety of challenges and learning experiences for children.
Remember that appropriate strategies for the classroom should always be based on the children in your care. For more information about best practices in inclusive early childhood classrooms and how to create lesson plans to help every learner, read Themes for Inclusive Classrooms and check out our special needs and inclusion materials.