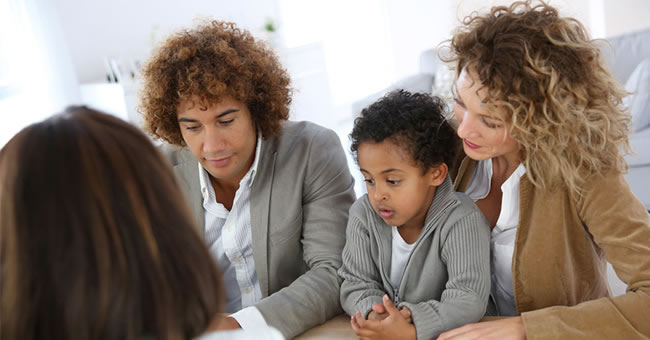 As an educator, you are undoubtedly going to feel frustrated with the parents and family members of the children in your care at times. Whether they question/ignore your classroom policies or want you to make some sort of exception for their child, challenging family members can make maintaining a positive relationship with families difficult. Nancy Bruski provides some great tips and reminders on how you can appropriately deal with challenging family members in her book The Insightful Teacher:
When dealing with challenging family members, strive to understand the other person's perspective and to keep the lines of communication open. Many families and cultures have clear ideas on how children should be raised. Even if those ideas differ from your own, it's important that you try to understand other people's perspectives to help build respect and trust in your relationships with families. Keeping lines of communication open is also important in working with families to resolve any problems or differences that occur.
Remember that a family member's reluctance or resistance likely has nothing to do with you as the teacher. Many times a family member's feelings are a result of his or her own life experiences. Try to keep positive and find common ground. Working together with your director or principal to understand the family member's point of view and find a solution can also help strengthen partnerships with challenging family members.
Find creative solutions to meet both family and program needs. Bruski uses an example of a family who did not want their child to take naps at school in fear of her not being able to go to sleep at night. The program in this scenario came up with a solution by shortening the rest time of children who no longer took naps and having their families send a special backpack filled with items they could use quietly while other children rested. Creative solutions like this one can go a long way in helping build and maintain positive family-school partnerships.
Consistently enforce limits and continue to work on building positive family-school partnerships. Make sure families understand school and classroom policies, and give them reminders of policies throughout the year. Adjustments to school policies and practices are sometimes permissible if they won't harm the program. When these changes aren't possible, be sure you clearly explain to family members why adjustments cannot be made. Clear communication and a willingness to be flexible in some situations are both major components of positive family-school partnerships and can help you overcome any negativity from challenging family members.
As you deal with challenging family members, remember that it is important for you to respect families' ideas, beliefs, and requests when possible. However, it is equally important that you provide children with a wide variety of learning opportunities that will help them develop the skills they need to be successful students. Finding the right balance of being respectful and providing learning opportunities isn't easy, but showing that you take parental concerns seriously can help maintain positive family-school partnerships. As Nancy Bruski explains, "Valuing parental concerns does not always translate into doing exactly what a parent may want in every situation, but it does mean paying attention to parents' opinions and working with them to find solutions."
For more information about dealing with challenging family members, read The Insightful Teacher and check out our other family engagement materials.
Additional Resources
Increasing Family Engagement in Education
Planning Your Family Engagement Event
Encouraging Families to Volunteer With Their Kids
Building Positive Family-School Partnerships