Maybe you are celebrating your child's second birthday or looking for a unique gift for your niece. You may be presenting them with a gift for a holiday.
Regardless, your ultimate goal is to find a gift to educate the child while inspiring them to play. Ideally, you are looking for educational and brain-building toys that hold up to the rigorous play of childhood and are from brands you can trust.
You want to ensure that the gift you choose accomplishes both goals. Luckily, you have come to the right place!
Kaplan Early Learning Company has been the leader in supplying teacher-tested and child-approved toys and games for over 50 years. We offer a vast selection of educational toys, many of which we designed ourselves and undergo rigorous safety testing.
After reading this article, you can select the best educational gift for the special 2-year-old in your life.
What are the top 5 educational gifts for 2-year-olds?
These items have been selected through analyzing industry data and will be explored in detail below. We will explain why they make great educational gifts for 2-year-old children.
Top educational gift for 2-year-olds #1 - building blocks
Building blocks are a classic educational gift for 2-year-old children. As a type of loose parts, building blocks engage children mentally, physically, and socially. Constructing cities, buildings, and other structures supports early STEM learning as children design, build, test, and problem-solve. With the support of children's books and language prompts, block play becomes an early literacy experience.
Critical social and emotional practice is also supported by block play, as children work together to construct, deconstruct, and create together – block play is an innately social experience. While the classic building blocks are made of smoothed hardwood, block play can take many forms.
For 2-year-olds, blocks that mix sensory experiences (such as fluid movement, rubber textures, and magnets) allow them to experiment with attaching and detaching objects. The added sensory inputs support your 2-year-old's brain development and fine motor skills.
Building blocks assist children in learning how to take turns. They also teach sharing with their peers. They help children to form friendships, become self-aware, foster attention, and learn cooperation. For 2-year-olds, Sensory Rainbow Blocks are a perfect gift. These blocks will inspire hours of educational play.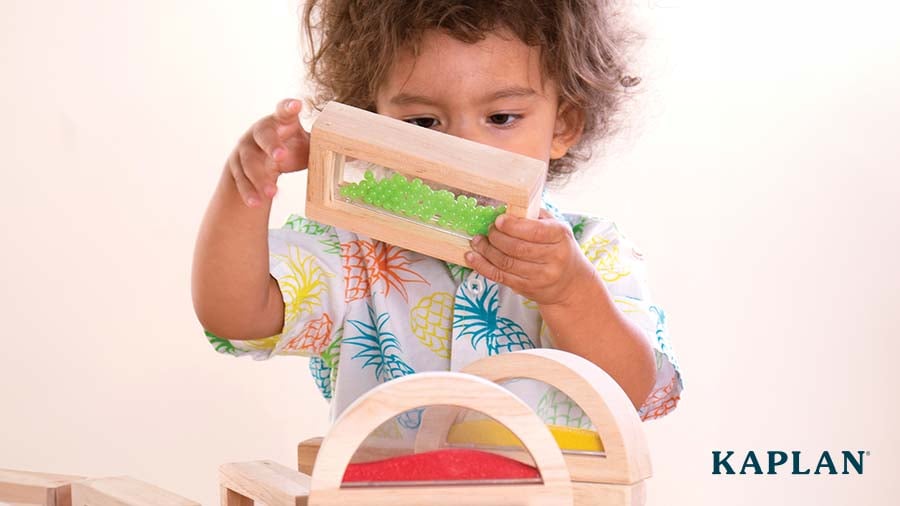 Top educational gift for 2-year-olds #2 - matching and memory games
Matching is a vital skill set for children. It helps to enhance cognitive abilities and visual, muscle, and short-term memory. Memory and matching games help children in focusing their minds while improving pattern recognition.
This is why memory games are sometimes referred to as concentration games. Additionally, matching and memory games help develop fundamental math concepts by engaging your children with adding images and creating pairs (1 + 1 = 2).
An excellent matching and memory game will help children to identify symbols, numbers, letters, and images. They are a perfect educational gift for your 2-year-old child.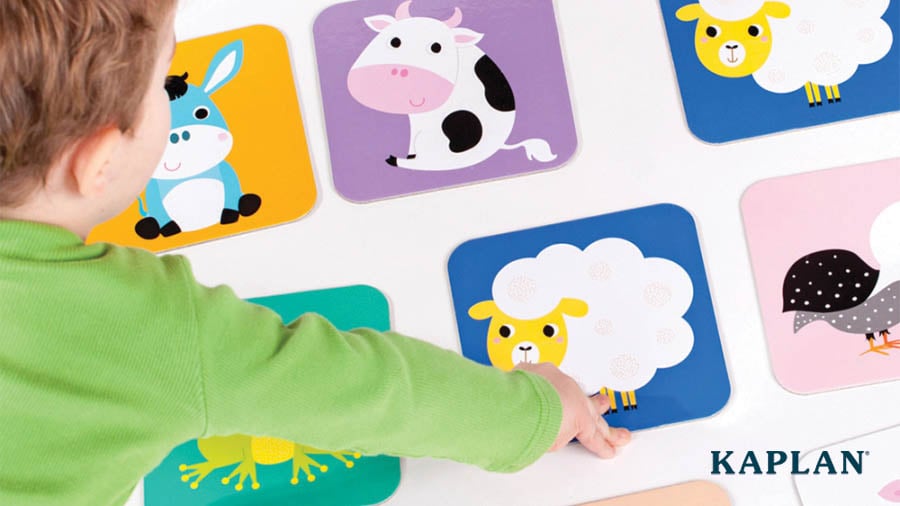 Top educational gift for 2-year-olds #3 - alphabet games
Games that help teach children to recognize different alphabet letters are priceless educational gifts and support later language learning. Children who are exposed to letters and reading, as well as complex language (not baby talk), are introduced to several million more words by 6th grade than those who are not.
Alphabet puzzles are a great way to get your child started with early letter recognition. With large pieces easy for small hands to grip, the children can efficiently problem-solve their way to match the correct letters.
Children develop muscle memory and fine motor skills as they learn to move the puzzle pieces to fit the correct space. Developing fine motor skills and dexterity is necessary because it helps children learn to hold their pencils and to write!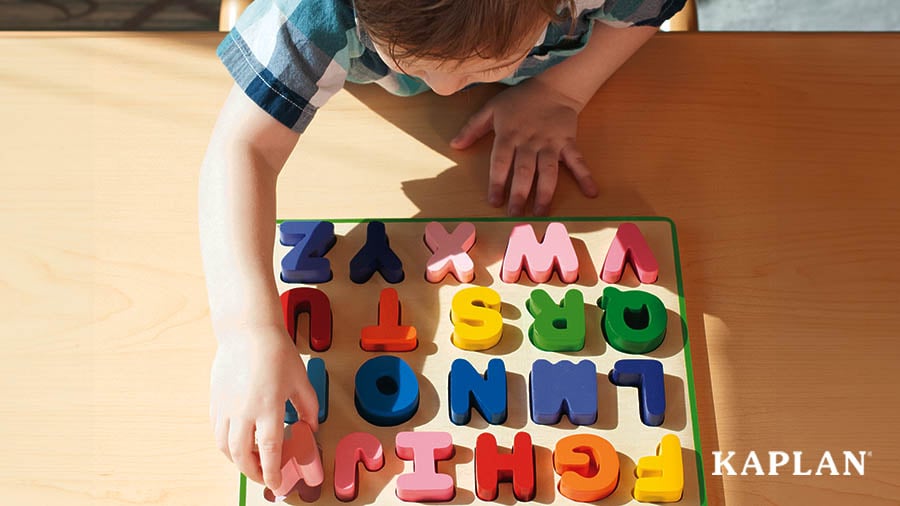 Top educational gift for 2-year-olds #4 - STEM toys
STEM stands for Science, Technology, Engineering, and Math. STEM is an overall approach to learning where one or more elements come into play. It's about encouraging scientific thinking and problem-solving. STEM toys excite children in a way that promotes their natural curiosity toward these topics.
They are an excellent way to help 2-year-olds develop a habit of critical thinking, communication, and collaboration, resulting in joyful and enriching play experiences. As such, these toys make a perfect educational gift for your 2-year-old.
STEM toys such as Grippies® Builders are a STEM-based system of play that combines tactile exploration, magnetic play, and an introduction to the basic principles of engineering and geometry.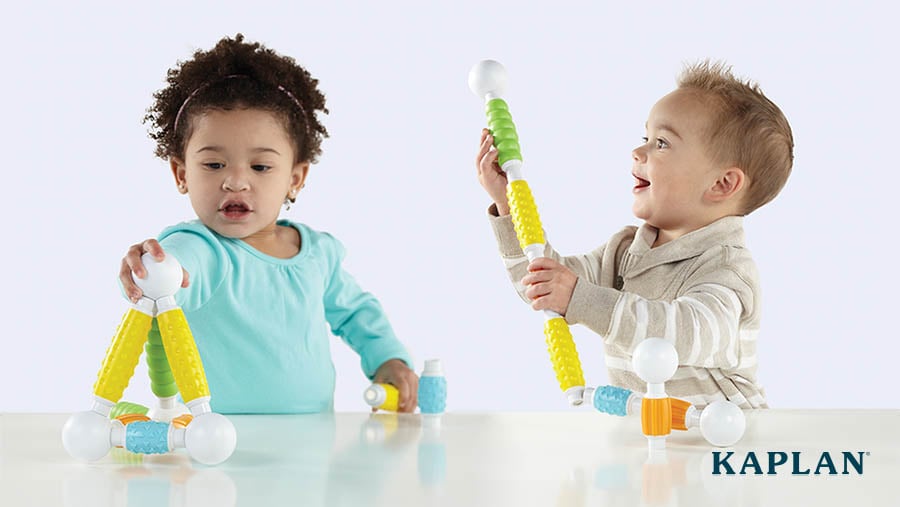 Top educational gift for 2-year-olds #5 - numbers and math toys
Piggybacking on STEM, we come to math toys. Math toys such as Smart Snacks® Counting Cookies™ promote early math comprehension in 2-year-old children. They also help your children develop their counting and fine motor skills.
According to the National Association for the Education of Young Children (NAEYC), when children push and pull toys, stack blocks, or fill and empty cups of water into a bathtub, all of these things help young children to experience mathematical concepts.
This is accomplished as they experiment with spatial awareness, measuring, and problem-solving during interaction with the toys, blocks, or cups. So, when children are engaged with a toy, as suggested in the article above, they learn these math concepts through the joy of play.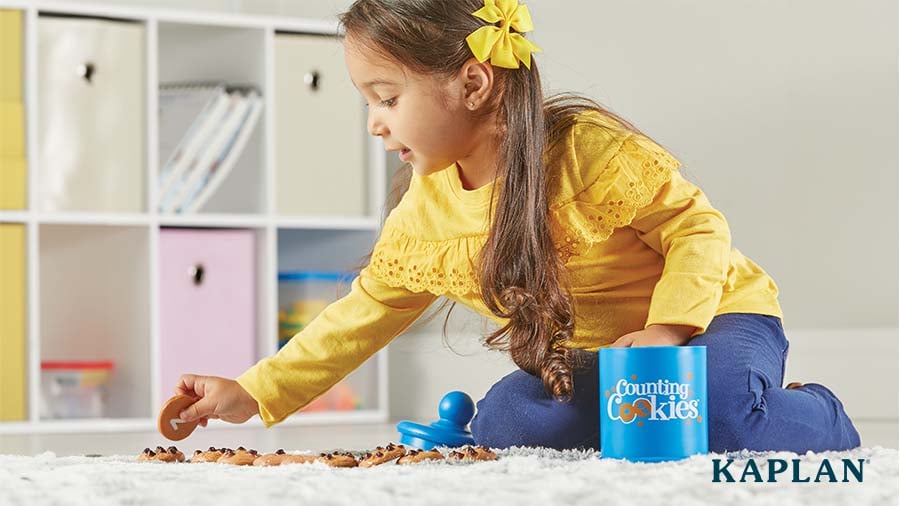 Which educational gift is suitable for your 2-year-old?
If you are still determining which type of gift is best suited for the 2-year-old in your life, don't worry. We are here to help! There are a few things to consider when choosing the best educational gift for your child.
What do they like? Do they enjoy letters? Do they want to count? What is their favorite color? Consider what animals, story books, or beloved toys at home they love.
Look for educational toys that connect to something the child is already engaged in (like dinosaurs, trucks, cupcakes, horses). Research recommendations from thought-leaders in early childhood education, such as NAEYC, what types of educational toys best suit your children's age unique needs.
Consider setting up a myKaplan account if you purchase one of our top 5 educational gifts for 2-year-olds!
With the information above, you should have everything you need to choose a wonderful educational gift for your child. After you have had a chance to review our website, consider signing up for a "myKaplan" account.
While you do not need to set up an account to make a purchase, there are many benefits, including creation of wish lists to share with friends and family.