Wee ones absolutely thrive on finding different ways to get somewhere, such as on top of or under a table. Young children have a tendency to seek the highest level they can find. Help children find their sense of balance by providing low-level mats or thickly padded pillows (especially with washable covers) so they can practice moving their bodies in space. Give children plenty of opportunities for movement from place to place in the classroom. For example, provide low-level steps, cardboard tunnels, or stepping-stone pathways.
For children to have freedom of movement, they must not be kept in containers—walkers, baby swings, and exercise saucers. Give infants plenty of tummy time on a variety of surfaces to offer opportunities for visual and kinesthetic experiences. Create a basket filled with rolled-up tummy textures such as a nonslip bath mat, a wooden placemat, and a ribbed bath towel. Include a variety of colors, designs, and textures, such as wood, fabric, or faux leather. You could even use a vinyl floor mat. Be sure whatever you choose can be easily disinfected. Keep the basket nearby and use the tummy textures with each child's time on the floor.
Older children are always looking for pathways to explore and interesting destinations to visit. When designing classrooms for toddlers and twos, be sure to provide wayfinding messages about how to navigate the environment. Avoid clutter and too much furniture, so children can easily see and get to areas they wish to explore. Remember that children's perspectives are governed by their height, so be sure to use low-level and small-footprint furniture. Designed to be low to the ground, the Sense of Place for Wee Ones furniture is a perfect size for our youngest children.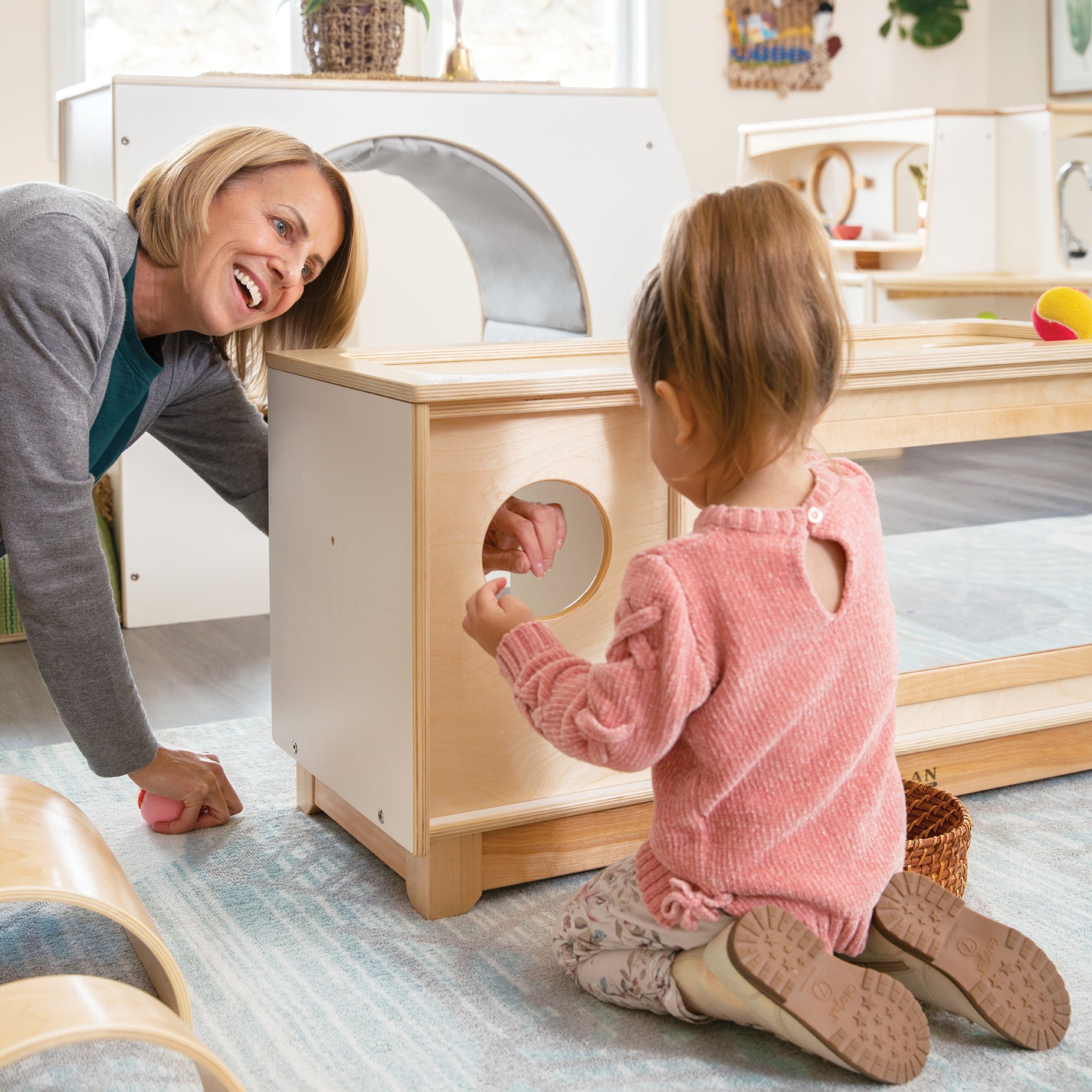 The Sense of Place for Wee Ones furniture collection is designed so children can practice important movement behaviors such as making and unmaking, turning and stopping, hiding and revealing, attaching and detaching, and propelling and hindering. This furniture collection is intentionally designed so children can play with the furniture pieces from the front, back, sides, and top. At the heart of this uniquely designed collection is a focus on four key movement characteristics of wee ones:
A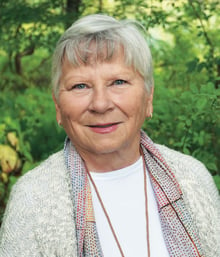 bout Sandra Duncan, EdD
With over 45 years of experience and a doctorate in education, Dr. Sandra Duncan has a wide and varied background in early care and education. She has extensive experience in working with young children and parents, teaching at the university level, designing professional development programs for practitioners, and authoring several teacher resource books. Now, Dr. Duncan is bringing her years of theory and best practices to the early childhood classroom in the form of the Sense of Place furniture collection - an exclusive to the Kaplan portfolio of furniture offerings. With its modern aesthetics, many authentic and true-to-real-life details, and considerations for what the youngest of children need to thrive best in their first learning environments, the Sense of Place collection provides ECE educators a beautiful backdrop to creating the most meaningful and lasting of learning experiences for years to come.
Sandra Duncan has also written several books using her expertise including "Through a Child's Eyes", "Rethinking the Classroom Landscape", "The Honeycomb Hypothesis", "Inspiring Spaces for Young Children", "Rating Observation Scale for Inspiring Environments".