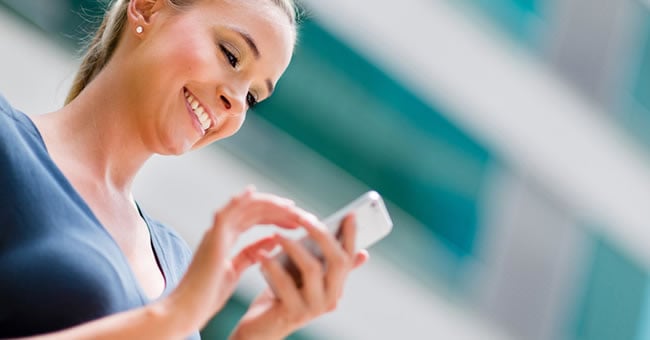 An important part of your family engagement strategy is finding ways to connect with parents, because communication is a must for establishing and developing relationships with children's families. Communication with parents used to consist of conferences, phone calls, and printed newsletters, but your options of how and when you communicate with parents have greatly increased thanks to the various types of technology now available.
However, using technology to connect and communicate with parents comes with its own set of issues. Technology access is not equal for all families, so it's important that you incorporate the technology most parents have access to or offer an alternative for parents without internet access. In Digital Decisions, Fran Simon and Karen Nemeth state that "the digital divide is oddly narrower when it comes to membership in social media sites and the use of texting. We find that families who have no other access to technology may still have a phone with data service or a smartphone, and even if their smartphone is their only access to the Internet, they are likely to participate in Facebook, LinkedIn, or Twitter."
Based on this information, connecting with parents through texting or social media may be the best communication strategy. Survey your students' parents to see if they have internet access or a smartphone that allows them to regularly check email or social media sites and ask which social media sites they use the most. To help you learn how to use technology to connect and communicate with parents, here are a few examples Simon and Nemeth list in Digital Decisions:
Text Messaging
Text parents a learning–extension idea each day/week. For example, you could text: "We talked about beans today. Ask your child what his or her favorite legume is." Make sure you have parents' permission to text them regularly.
Text parents links to relevant articles and blog posts or links to the school or classroom website.
Send parents photos of children engaging in activities at school.
Let parents know the specific times (breaks, before school, after school, etc.) they can text you. It might also be a good idea to let parents know when they might expect a text from you (e.g., between eight in the morning and seven at night).
Email
Email parents newsletters, announcements, and other important information to keep them informed of what's happening in the classroom and school.
Encourage parents to communicate with you via email. You can also ask permission to create an online classroom directory that includes contact information for parents. This enables parents to contact each other when needed. Be sure to always let parents control the information you include about them.
Email parents photos of children engaging in fun learning activities–photos are especially helpful when parents don't speak much English. You can also ask parents to share photos of their kids with you by email. The photos they share can then be used in an online gallery or slideshow or in a classroom presentation.
Website and Online Services
Create a classroom or center blog where you can post activities, pictures, and information. To make the blog more interactive, invite parents to respond with their questions and ideas.
Set up a Facebook page or an account with another social media site for your center or classroom. Use it to keep parents informed of what's happening in the classroom by sharing important information, links to online resources, and photos and videos of classroom activities. Facebook and other social media sites are also great ways to connect and interact with parents.
Utilize free online survey tools to ask parents for their input and opinions on a regular basis. Remember to send out links to the survey by text message, email, or on a social media page.
Make sure parents know how you'll communicate with them throughout the school year and get their permission if needed. Remember that one of your goals should be to get parents to engage with you online. Using technology to connect with parents should encourage communication between you and the parents and should also encourage parents to communicate with one another. Read Digital Decisions for more information about using technology in the classroom and incorporating it in your family engagement strategy. Be sure to also browse our selection of family engagement materials and related Insights and Inspirations articles.