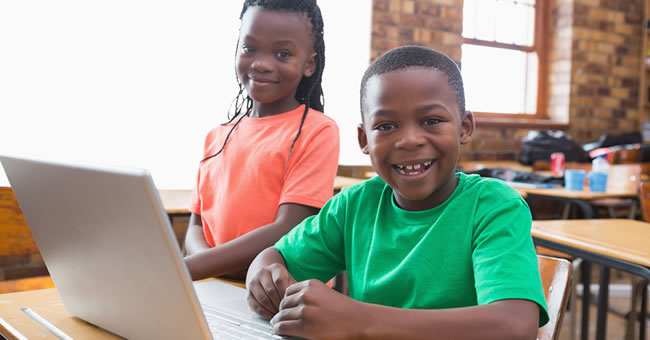 Stop-motion animation (an animation technique in which an object can be manipulated to look like it is moving on its own with the help of stop-motion software) is becoming a popular project-based learning tool in many elementary classrooms. Utilizing stop-motion animation in the classroom helps children become more involved in what they are learning and gives them an opportunity to be creative, which ultimately helps boost student engagement and understanding of material. Children have different learning styles and multiple intelligences, and stop-motion animation is a great way to provide children with nontraditional learning experiences. Some students who have a difficult time expressing their understanding of content may be able to demonstrate it more easily through animation.
Stop-motion animation can be used to teach a variety of elementary concepts:
Students can visually express ideas through digital storytelling. Children often express their ideas and stories by writing them down on paper, but stop-motion animation can help children bring their ideas to life. Whether it is a story about a dinosaur or a response to a prompt, digital storytelling gives children hands-on opportunities to visually express their ideas and develop their technology skills.
Students can learn about history through reenactment. In addition to reading about a historical event in a textbook, children can become active learners by using stop-motion animation to reenact important moments in history and learn about historical figures. An example assignment would be for students to create a stop-motion animation film about the March on Washington or the life of Abraham Lincoln.
Students can visualize science processes and life cycles. Having children create stop-motion animation films about science processes and life cycles can help them better visualize and understand the educational concepts they are learning.
Students can learn about, visualize, and explain math. Stop-motion animation can help children learn about, visualize, and explain a variety of math concepts. From addition and subtraction to algebra and graphing, having children use stop-motion animation to solve and explain math problems gives children additional math practice and supports differentiated instruction.
Creating stop-motion animation films is also a great way to promote collaboration among students and help students strengthen their problem-solving skills. Be sure to browse our Technology section for a variety of software and educational technology that can be utilized in the classroom.
Related Articles
How to Help Teachers Who Struggle with Technology
Using Technology to Support Family Engagement