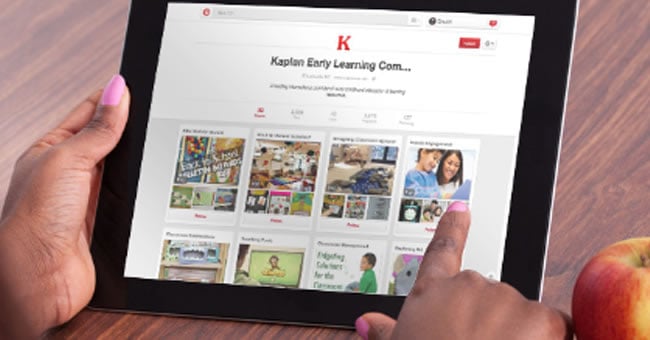 Pinterest is a digital collection of visual resources—it's like having multiple digital corkboards full of your favorite photos that link to ideas, activities, and other resources. There are numerous apps and social media platforms you can use to come up with great ideas for your classroom and lesson plans, but Pinterest is one of the best apps and social media platforms you can use to get organized and ready for the school year. Here are just a few ways you can utilize Pinterest as an educator:
Discover Family Engagement Strategies – From discovering a new way to keep families engaged to learning how to deal with challenging family members, Pinterest is full of family engagement strategies and ideas to help you build the school-to-home connection with students and their families.
Acquire New Classroom Management Ideas – Are you looking for effective classroom management ideas to try in your classroom this school year? Pinterest has a variety of reward system ideas, fidgeting solutions, and other classroom management tips.
Search for Fun and Unique Bulletin Board Ideas – Do you want to make a statement with your classroom's back-to-school bulletin board? From a space-themed bulletin board to a movie-themed bulletin board, there are a variety of cool bulletin board ideas on Pinterest you can use to welcome students and their families to your classroom.
Find Creative Storage Solutions for the Classroom – Is your art center or classroom library unorganized? Pinterest can help you find all of the creative storage solutions you need to clean and organize your entire classroom before the start of the school year.
Learn Secrets to Designing Inspiring Classroom Spaces – From finding the right furniture and classroom materials to figuring out the best layout for your classroom, Pinterest has a variety of tips and ideas that can help you create inspiring classroom spaces for your students.
Be sure to visit the Kaplan Pinterest page to browse our boards on these topics. You can also check out the Technology category in our Insights and Inspirations section for more tips on using social media and technology in the classroom.