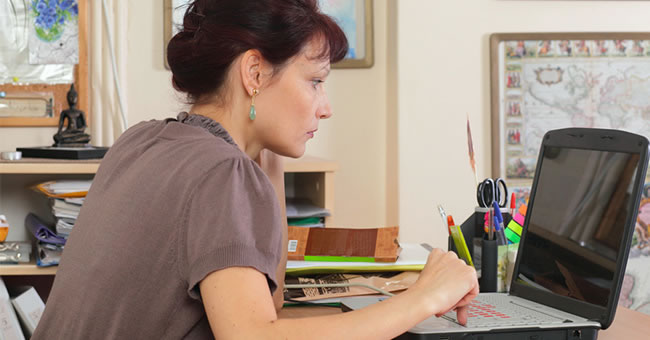 Finding ways to regularly communicate with families throughout the school year should be a top priority in your family engagement and classroom management strategies. Whether it's a monthly newsletter, email, or blog post, regular communication keeps families informed of what's going on in the classroom and gives parents an idea of what they can contribute (time, supplies, etc.) to their child's class. It also provides you with an opportunity to establish relationships with your students' families and build their trust in you as a teacher and caregiver. A monthly newsletter or email is a great way to remind families about upcoming events, make them aware of any classroom policy changes, or share information about special days and celebrations.
Your monthly communication with families doesn't have to be long or complicated–it can even be a basic calendar that shares important dates and events in your classroom. Making the effort to communicate on a regular basis with parents will go a long way in showing them that you want them to be involved in their child's learning. Based off a list by Judy Fujawa in (Almost) Everything You Need to Know About Early Childhood Education, here are few items you should consider including in your monthly communication to parents:
Names of teachers (and staff members if necessary), how to reach them, and when they are available
Information about upcoming field trips
Holidays and vacations
Special days and celebrations (First Day of Winter, Red Day, Neon Day, etc.)
Themes or focus ideas (Things on Wheels, Earth Week, etc.)
Parent and volunteer schedule (include the time, talent, or treasure they will be sharing)
Reminders and requests (Picture Day, Classroom Needs List, etc.)
Thank you notes and acknowledgements
Daily classroom schedule and routine
Words of inspiration or links to parent education articles
A photo and/or write-up of an activity your students completed the previous month may also be a good thing for you to include. Be sure to browse our Family Engagement section for a variety of materials and supplies you can use to encourage family involvement in your classroom.