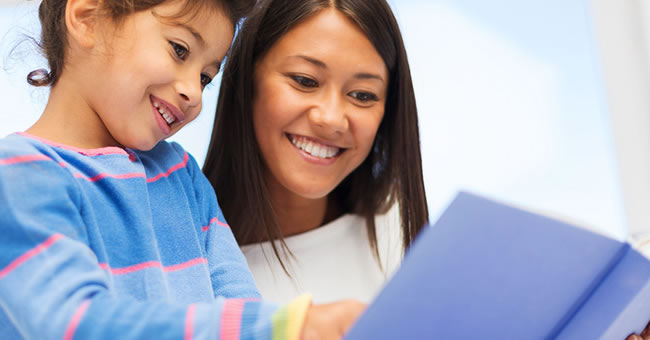 Parents and schools must be partners if the pursuit of academic success for all children is to become a reality. But the responsibility for building this partnership rests primarily with the school. To become effective partners, parents need the school's assistance to feel confident about their capacity to support their children's learning at home. So, how do educators foster this capacity in parents from all walks of life? It's not quite as difficult a task as it may seem. Use the following parent engagement criteria as a reference whenever your school develops strategies and presents information to parents or when purchasing parent engagement materials to distribute to parents.
POWERFUL
For parent engagement to be powerful, the strategies or information shared with parents must be based on research. Make sure the strategies parents are using at home and the ones that you share with them are based on current research. If parents are still having their children write spelling words five times each, share more current brain-based strategies with them at your next parent event.
EASY
To ensure that your parent engagement efforts are effective, yet easy for parents to apply at home, you must always remember that less is more. Limit the number of strategies/information you share with parents at one given time. It is more effective to share less information, but spend more time making sure that parents understand the information/strategy and can easily apply it at home. If a product has multiple strategies, choose one or two to highlight.
UNIVERSAL
Keep in mind that your students come from a variety of home environments with varied levels of parental support. Information/strategies shared through parent events or family engagement products must be universal in strengthening the parent's ability to assist with homework. The information/strategy shared with parents should support, not add to, the nightly homework routines and typical assignments.
Be sure to visit our Family Engagement section for a variety of materials you can use to help build effective partnerships with children's parents.
Article by Laura Beaver and Jill Nolen
Related Articles
Conducting Parent-Teacher Conferences: What Educators Need to Know
Increasing Family Engagement in Education
Keeping Families Informed of Classroom Happenings
Planning Your Family Engagement Event
Using Technology to Support Family Engagement