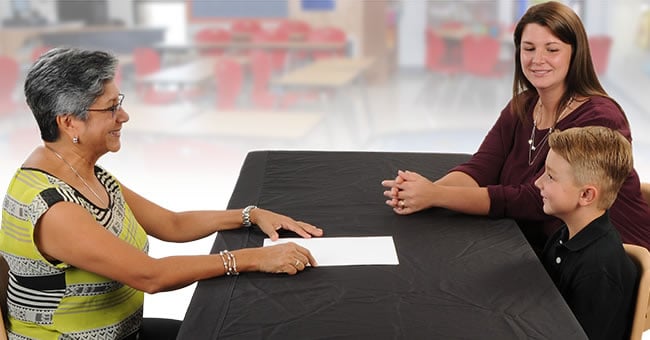 Are any of the children in your classroom diabetic? According to the National Diabetes Education Program, around 208,000 people under the age of 20 have diabetes, and while most young people have type 1 diabetes, type 2 diabetes is becoming more common for that age group. Even if none of the children in your class this year have diabetes, it's important that you learn how you can support children with diabetes because you'll likely have several diabetic students in your classes throughout your teaching career. Here are a few tips to help you support children with diabetes at school and in the classroom:
Make an effort to learn more about diabetes. Learning about the difference between type 1 and type 2 diabetes and the symptoms children with diabetes may experience can help you better understand what the child and his or her family is going through. The Children's Diabetes Foundation has a great Diabetes 101 guide that provides answers to many of the common questions about childhood diabetes.
Determine a plan of care for the child when they're at school. Knowing when and if a child needs insulin or other medications while at school can save a child's life. The American Diabetes Association recommends that school staff, families, and health care providers come up with a written care plan for children with diabetes. This prevents conflict and confusion caused by teachers and parents having a different understanding about the care and medicine children will receive at school.
Communicate with the child's parents regularly. Ask parents to keep you updated on what's going on with their child's diabetes and to let you know if the child hasn't been feeling well at home. This will give you a better idea of when you need to keep a closer eye on the child and watch for any symptoms that may appear during the school day.
Include books about diabetes in your classroom library or read them to young children at storytime. Teaching all of the children in your class about diabetes and other conditions that may require a special diet helps them learn about differences, and it also helps children with diabetes be accepted for who they are.
Browse the Health and Safety category of our Science and Health section for more information on how you can teach children healthy habits and help them learn about diabetes and other conditions.