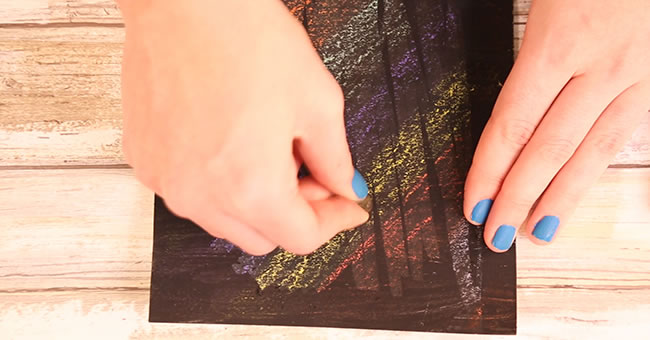 DIY Rainbow Scratch Art is a timeless activity that encourages artistic exploration and creativity in students. With a few simple materials, you can make DIY scratch art in the classroom or at home. Simply color a rainbow pattern or any design of your choosing on a piece of construction paper or watercolor paper, paint the sheet of paper with a mixture of acrylic paint and dish soap, and scratch off the paint to reveal the design beneath! Students will also hone their fine motor skills as they color, paint, and scratch the paper.
Consider incorporating this activity into the classroom to challenge students' creative thinking and to encourage artistic discovery. Have students create their own designs on the paper, and then scratch away the paint in a design of their choosing as well. Each student will have his or her own piece of art—unlike any other!
Download our FREE printable below!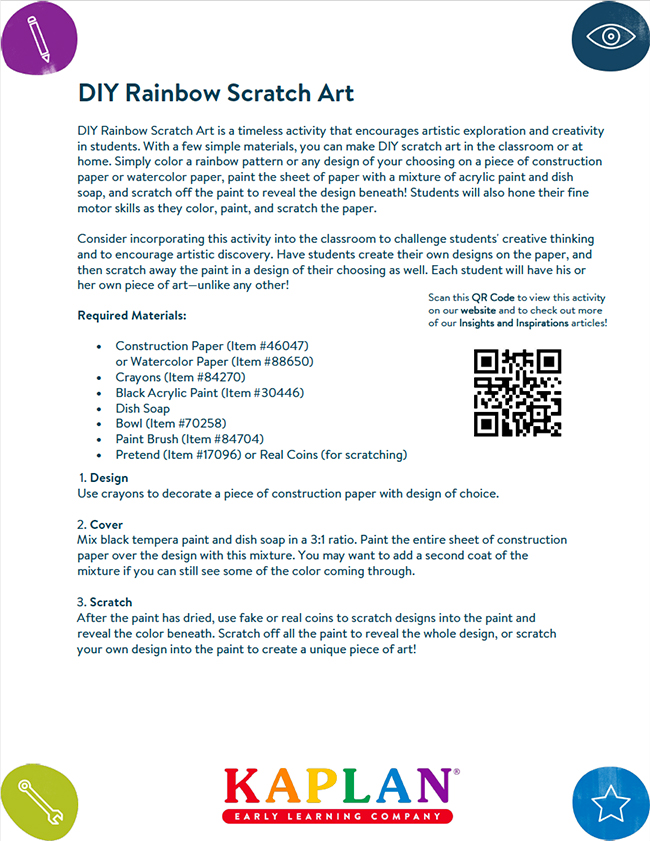 Required Materials:
Dish Soap
Pretend or Real Coins (for scratching)
1
Design
Use crayons to decorate a piece of construction paper with design of choice.
2
Cover
Mix black tempera paint and dish soap in a 3:1 ratio. Paint the entire sheet of construction paper over the design with this mixture. You may want to add a second coat of the mixture if you can still see some of the color coming through.
3
Scratch
After the paint has dried, use fake or real coins to scratch designs into the paint and reveal the color beneath. Scratch off all the paint to reveal the whole design, or scratch your own design into the paint to create a unique piece of art!
Use this scratch art activity in the classroom to encourage students to be creative and develop their fine motor skills! Be sure to browse our list of fine motor products, resources, and professional development.