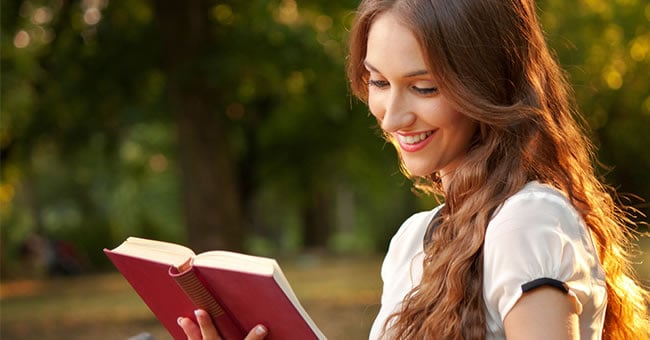 As a teacher, you spend at least some of your summer vacation planning for the new school year. While lesson planning and organizing are important, it's even more important to prepare yourself for the new school year. Keep in mind that all of your planning won't make up for a teacher who is exhausted and burned out. Here are some tips that will help you set yourself up for success in the coming school year:
Celebrate, Review, and Assess – Take time to celebrate your accomplishments during the past school year. Identifying what you did well and reminding yourself of your accomplishments will help you think through and review the challenges you experienced. Assess both your accomplishments and challenges and then decide what you want to improve on for the new school year.
Set Achievable Goals – Identifying what you want to change or improve on can help you set goals for the new school year. Make sure the goals you set are specific and achievable. Vague goals are difficult or impossible to achieve, which will ultimately affect your accomplishments and success in the new school year.
Work on Professional Growth – Summer is a great time to advance your own education since you can better focus on learning the material. Consider taking an online professional development course, browsing your favorite education expert's blog, or reading relevant resource books.
Connect and Communicate – Make sure you take time during the summer to connect and communicate with other educators in your community or online. Talking with your peers about the teaching challenges and accomplishments you experienced during the school year can give you new ideas and revitalize your passion for teaching.
Explore and Try New Things – Working on your professional development during the summer can help prepare you for a new school year, but taking time to explore and try new things is a great way to reduce stress and grow as an individual. Make plans to go somewhere you've always wanted to go (it doesn't have to be far away either) or learn to cook a new recipe.
Relax and Recharge – Use your summer break to spend time with family and friends and simply relax. Taking time for yourself by exercising more, eating healthier, and doing fun activities you don't get to do very often during the school year (e.g., reading for fun, going on short day trips, DIY projects, etc.) is also an excellent way to recharge for the new school year.
Start with a Clean Slate – Let yourself be sad about seeing your students move on to the next grade, but remember that you will have a whole new group of children to guide and direct at the beginning of the school year. You should also try to let go of any frustration or disappointment you have about the previous school year before the new one starts. Starting with a clean slate will help you better plan and prepare for the new group of students in your care.