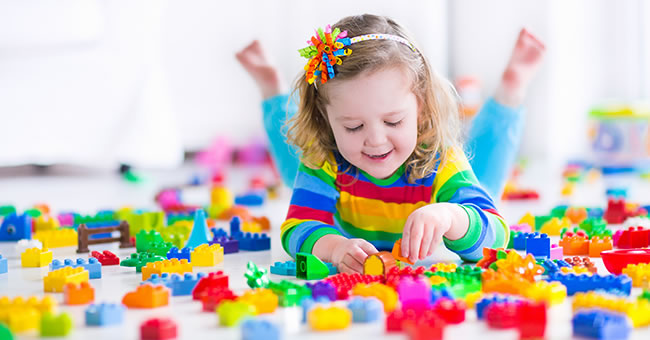 Article by Laura Bailet, PhD, Kaplan's Chief Academic Officer
Toys like LEGO products, building blocks, and wooden blocks aren't only for fun and games. They're hands-on educational tools designed to teach children key skills for success now, and later in life.
Today's children will have to solve tomorrow's problems. Solving global, socio-political issues like inequality and climate change will soon fall on our youngest generation. Parents and educators must prepare children with the necessary skills, tools and abilities to be an influential part of the future workforce.
Automation is the biggest threat to jobs for the next generation. In fact, 57 percent of today's global jobs will soon be replaced by automation. Even more specifically, 47 percent of American jobs will be replaced. So, what kind of jobs should we be preparing children for?
The majority of future high-demand jobs simply don't exist yet. By 2033, more than 80 percent of high-demand jobs will be adaptions or recreations of what we currently know. Many of these jobs will require creativity, collaboration, critical thinking, communication, initiative, technology, literacy, and productivity.
So, how do we best prepare our children? STEAM education!
STEAM education is key in helping children develop the necessary skills for becoming future innovators. Educators are exploring different topics and concepts within the early childhood classroom, ranging from coding as literacy to inquiry-based learning to hands-on learning. For instance, in Japan, coding is mandatory for all primary students by 2020.
Interdisciplinary methods are also integral to this growth trajectory. Connect4Learning,the interdisciplinary pre-K curriculum, for example, brings a math-and-science-forward approach to early childhood education. The curriculum is designed to integrate STEAM education early on and prepare children for the rigors of their future careers.
STEAM learning, when introduced within an interdisciplinary curriculum such as Connect4Learning, lays the groundwork to help children:
Question like a scientist
Design like a technologist
Design like a technologist
Build like an engineer
Create like an artist
Deduce like a mathematician
Reinventing our approach to early childhood education can help children explore, focus, learnand eventually, develop into the innovative problem-solvers our world needs. The job market is changing; it is up to us educators to prepare children for their tomorrow.
About Laura Bailet, PhD, Kaplan Early Learning Company
Dr. Bailet has more than 30 years' experience in the field of early childhood. She earned her BA at Wake Forest University and her MA and PhD from Northwestern University. She is a licensed school psychologist and has expertise on a wide range of early childhood topics and learning disorders, including dyslexia and autism. The former Operational VP at Nemours Children's Health System and Assistant Professor at the Mayo Clinic College of Medicine and Science, she has published numerous journal articles and book chapters and has been recognized by many awards boards. For her accomplishments, Dr. Bailet was selected as the top "Change Agent" in Jacksonville, FL in 2006 and is the recipient of Jacksonville's prestigious EVE Award for her success in creating Nemours BrightStart!, the program to promote reading success for all children. She is a member of the Library of Congress Literacy Awards Advisory Board.