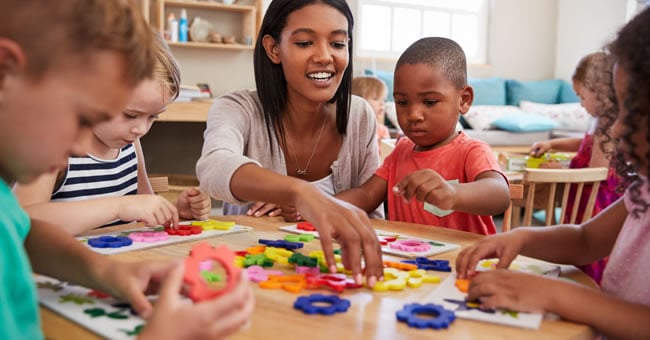 Article by Laura Bailet, PhD, Kaplan's Chief Academic Officer
We all know about the education gap. We usually hear it being about race, gender, and income. But did you know the ever-growing gap is also between Americans and other developed countries?
Turns out, American preschoolers still fall behind their peers in other developed countries in literacy, science, and math proficiency. In fact, two out of five children enter kindergarten with one or more risk factors associated with lower school readiness scores. The gap is even wider for children living in poverty.
Nationally recognized experts in early childhood education, including the Connect4Learning principal investigators, agree that closing this gap begins in Pre-K.
Children are ready and eager to learn, but many early childhood educators don't have the knowledge, tools and resources they need to engage young children in rich experiences that lay the groundwork for later success in school and their careers.
Our nation's children need a different approach to learning. Connect4Learning was developed to meet this challenge.
Using research-based and classroom-tested foundations in literacy, science, social-emotional, and mathematics learning, Connect4Learning weaves together all four domains to ensure that each subject is addressed meaningfully and comprehensively with each child. Nationally recognized experts in these core domains—Julie Sarama, Kimberly Brenneman, Douglas H. Clements, Nell K. Duke, and Mary Louise Hemmeter—wrote and researched the curriculum.
Young children are ready to be challenged. Let's give them the tools they need to succeed.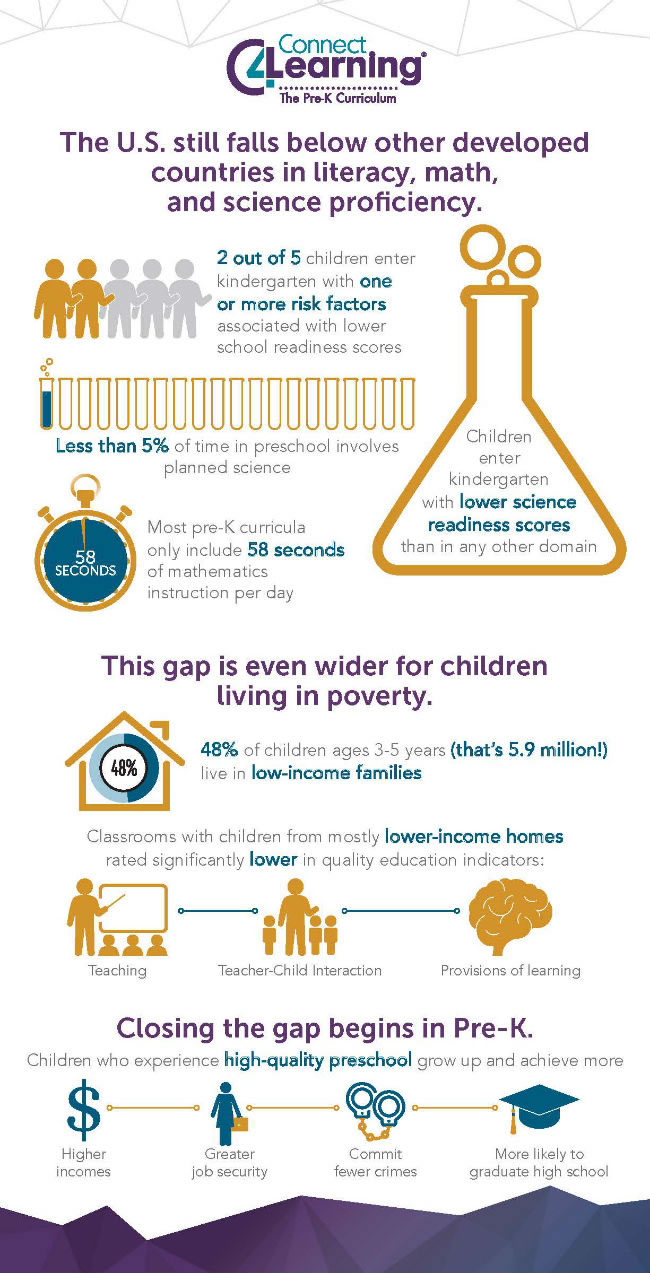 About Laura Bailet, PhD, Kaplan Early Learning Company
Dr. Bailet has more than 30 years' experience in the field of early childhood. She earned her BA at Wake Forest University and her MA and PhD from Northwestern University. She is a licensed school psychologist and has expertise on a wide range of early childhood topics and learning disorders, including dyslexia and autism. The former Operational VP at Nemours Children's Health System and Assistant Professor at the Mayo Clinic College of Medicine and Science, she has published numerous journal articles and book chapters and has been recognized by many award boards. For her accomplishments, Dr. Bailet was selected as the top "Change Agent" in Jacksonville, FL, in 2006 and is the recipient of Jacksonville's prestigious EVE Award for her success in creating Nemours BrightStart!, the program to promote reading success for all children. She is a member of the Library of Congress Literacy Awards Advisory Board.