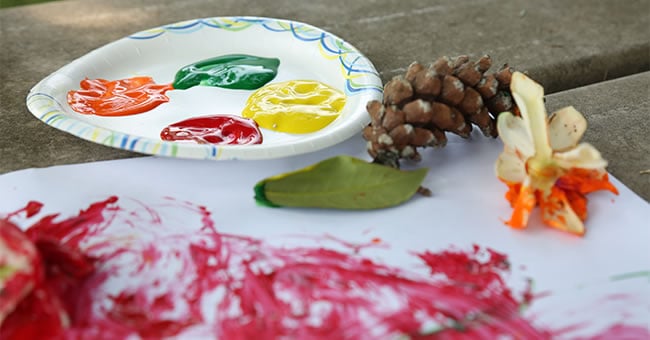 Perfect for outdoor learning or bringing the outdoors in, the Nature Paintbrush Art Activity provides an authentic play opportunity and a fun multisensory experience for young learners. Using leaves, pinecones, acorns, and other items found in nature, children will create unique paintbrushes that will help them explore different textures and patterns as they paint. The Nature Paintbrush Art Activity encourages child-directed discovery while also supporting science investigations, art exploration, and language development.
Download our FREE printable below!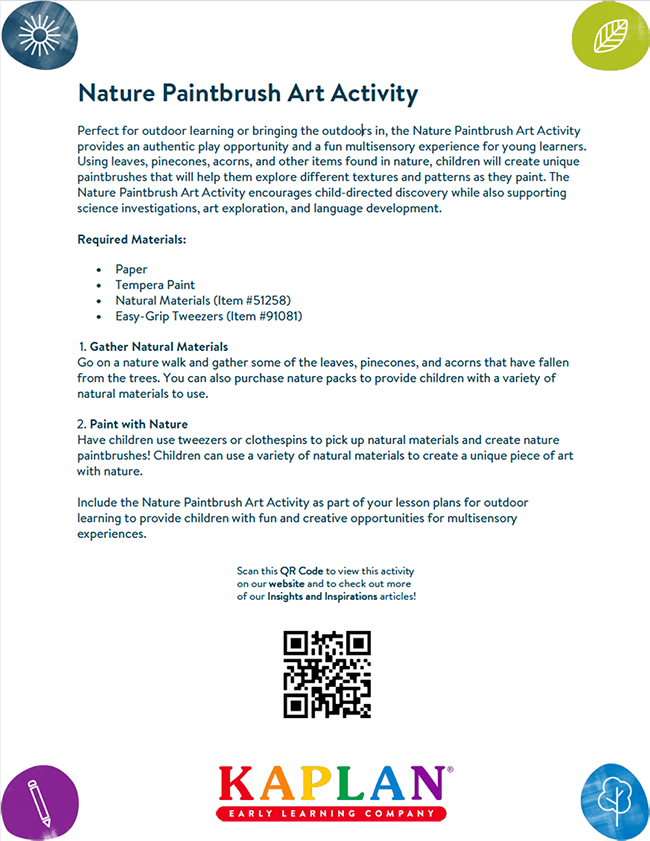 Required Materials:
1
Gather Natural Materials
Go on a nature walk and gather some of the leaves, pinecones, and acorns that have fallen from the trees. You can also purchase nature packs to provide children with a variety of natural materials to use.
2
Paint with Nature
Have children use tweezers or clothespins to pick up natural materials and create nature paintbrushes! Children can use a variety of natural materials to create a unique piece of art with nature.
Include the Nature Paintbrush Art Activity as part of your lesson plans for outdoor learning to provide children with fun and creative opportunities for multisensory experiences. Be sure to browse our outdoor learning products, resources, and professional development.