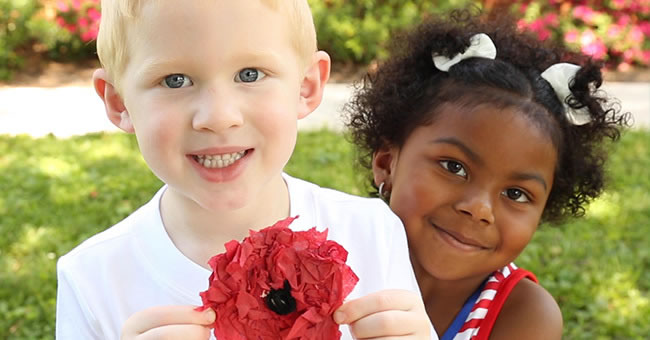 Memorial Day is usually commemorated by grilling, camping, and the usual summer preparations, all great ways to bolster family engagement. But it also presents a unique opportunity for students to push the pause button and consider the implications of why we celebrate the holiday. It's important that children have a chance to show appreciation for our armed forces and those who put their lives on the line daily to protect our country. Here are a few ways you can encourage your students to make their day off as meaningful to those who have served as it is to them.
Why do we celebrate Memorial Day?
Originally known as Declaration Day and a way to commemorate soldiers who had fallen in the Civil War, Memorial Day did not become an official federal holiday until 1971. It is now celebrated every year on the last Monday of May and a national moment of remembrance takes place at 3:00 p.m. local time for all of the soldiers who lost their lives in our nation's service.
3 Ways Children Can Show Appreciation:
1. Show Respect
Speak to children about the importance of recognizing the sacrifices veterans have made in serving our country. Show them how to be respectful by suggesting visits to a local veteran's cemetery or war memorial. Placing flowers at memorials or tombstones is a great way to show respect.
2. Pay Tribute
Many wounded soldiers are now recovering in hospitals or having to go through physical training; print out a list of veteran's hospitals in your area to give to students so that they can visit on their day off with parents. Taking gifts as simple as flowers, cards, books, or movies will make someone's day and teach children the importance of community.
3. Make Someone's Day with the Memorial Day Remembrance Activity
From sea to shining sea, children can honor their country's freedoms with a traditional Memorial Day poppy. Encourage children to create these handmade flowers, with a traditional saying, to wear themselves or share with someone they appreciate.
Download our FREE printable below!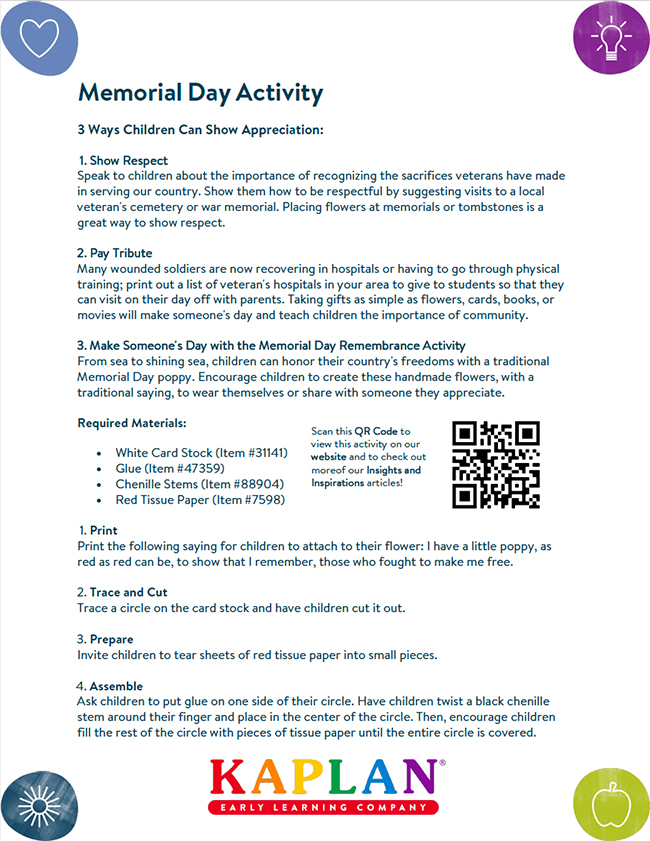 Required Materials:
Celebrate our country with this activity and more! Browse our selection of classroom arts and crafts and related resources to plan creative activities and crafts.