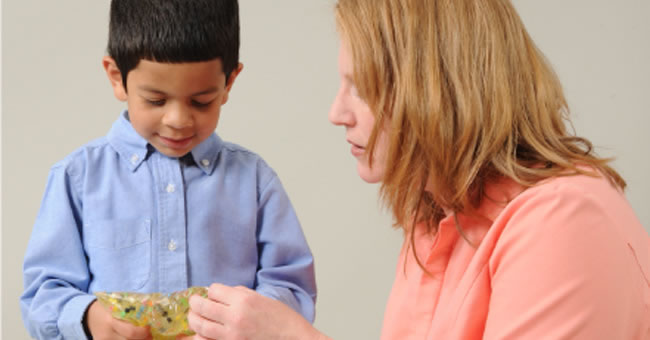 Should you let students fidget in the classroom? Fidgeting and fidgets are popular topics in education, and a recent study found that letting children with ADHD fidget can help them learn and succeed in the classroom. However, the same study also found that allowing children without ADHD to fidget had a negative effect on their school performance.
Whether you choose to give fidgets to children without ADHD or not, it's important that you understand how fidgets can help children with special needs and high-energy students. "Many children feel an uncontrollable urge to fidget and move around," explains William DeMeo, PhD, in his book When Nothing Else Works. "This need for movement is often a distraction to both the child and to those near her. Fidgets allow the child to experience movement without having to actually get up and move around. Manipulating a fidget provides the tactile stimulation the mind is craving, which can calm the child and allow her to stay on task."
In response to an article about fidgeting on the Wall Street Journal website, Scott Ertl, the creator of Bouncy Bands, emphasized that children do not need to use fidgets all the time: "Constant stimulation from yoga balls, swivel stools, and standing desks can create fatigue for students after long periods of stimulation. Students with ADHD (as well as those without ADHD) need stimulation throughout the day—when they need it. Being able to switch back and forth between periods of movement and being stationary [can] help anchor and calm children."
There are a number of fidgeting solutions available, but here are a few fidgets that have been found to be effective in the classroom:
Stress or yoga balls
You can also choose to make your own fidgets for the children in your classroom. You can easily make a stress ball, gel bag, or calming vessel. You can also make a weighted stuffed animal for kids who don't like to stay in one place. Be sure to browse our website for a variety of fidgeting solutions, teacher resources, and learning materials you can utilize in your classroom.