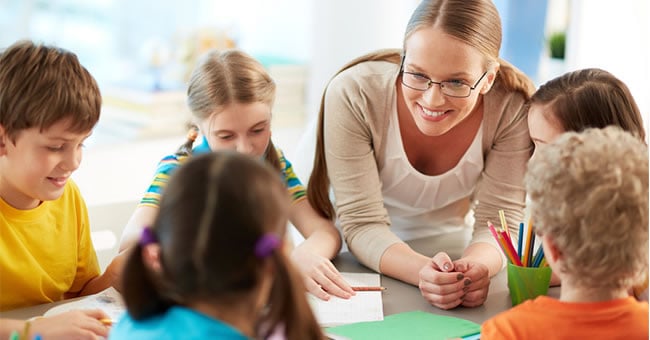 After school programs can be a positive influence in children's lives and in the overall community. They give children a safe place to go after school and offer extended learning opportunities outside of the classroom. However, recruiting and retaining students for after school programs isn't easy, especially when a program is trying to recruit older children and youth.
As an after school program director or leader, you know there are a variety of obstacles programs have to overcome when trying to increase and maintain participation. Paul G. Young, PhD, believes that talking with school officials and parents about what they would like to see in an after school program is an important first step in recruitment and retainment. Visiting successful after school programs can also provide you with a better idea of what does and doesn't work. Understanding what the community wants in an after school program and figuring out the best way to meet those needs is essential in the overall success of your program. In his book Lead the Way: 24 Lessons in Leadership for After School Program Directors, Young includes the following tips for recruiting and retaining students to help you get started increasing student participation in your program:
Keep plans flexible and focus on the students. Aim to provide activities and learning opportunities that interest students. Give them an opportunity to make choices, and make sure your program meets their needs. Pay attention to what children say about their participation and your overall program when their families pick them up–this is a big indicator of whether they'll remain in the program and what they'll tell their friends about their experience.
Work to build relationships with students. Make sure you hire and train staff members who can handle the demands of an after school program. They must be able to work with children who have a variety of personalities and learning styles. It's also important that your staff has the ability to connect with students of all ages and needs. The environment of your after school program should be inclusive of all children.
Focus on students' strengths, not weaknesses. Children who attend after school programs want to feel comfortable and engaged. Focus on building children up instead of focusing on their weaknesses, because children will want to come back to your program if you routinely encourage them and help them feel good about something they have done that day.
Effectively market your program. Students are not required to attend an after school program, so you have to develop a good marketing strategy that attracts students to your program and makes them want to attend. Coming up with a business model, developing a great website, and giving presentations in the community are great ways to start marketing your program.
Help children become productive citizens. Help children develop and practice leadership and social skills by connecting them with community mentors who can be positive influences in their lives. You can also encourage children to be creative thinkers and find ways for them to volunteer in the community.
For more information about increasing participation in after school programs and other related topics, read Lead the Way: 24 Lessons in Leadership for After School Program Directors and browse our other Insights and Inspirations articles.