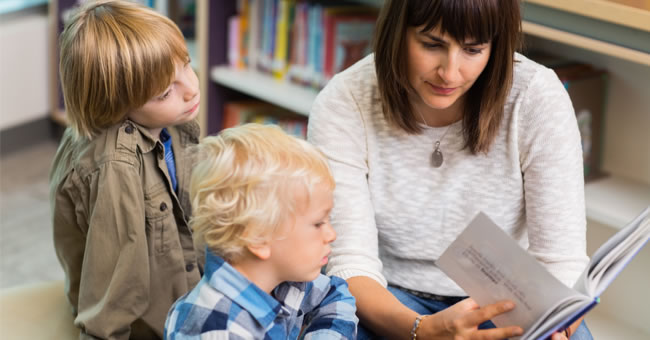 As an after school care director, you're always trying to give your program a competitive advantage. Whether it's through unique services and activities or working with your employees to develop great relationships with children's parents, distinguishing your after school program from other local programs will ultimately help your program be successful. For faith-based centers with an after school program, the religious inclusion can be a clear benefit for the children and families you want to serve.
Parents often choose faith-based preschools but don't realize that faith-based after school programs also exist. You need to make sure that the faith-based nature of your after school program is part of your overall marketing message, and more importantly, part of the after school curriculum. It's not enough to simply state that you are faith based–your program needs to integrate faith-based learning in activities.
A good place to start is by looking at existing after school program resources and then adapting appropriate topics and lessons to support your center's faith. For example, you might start with Building Relationships with Parents and Families in School-Age Programs and integrate faith-based objectives into the relationship strategies. The more you can involve parents, the more support you will have for your after school program.
In addition to building stronger parent relationships, consider books and instruction materials geared toward developing curriculum and lesson plans specifically for after school programs. Such resources can often be combined with a specific faith or message that supports your overall mission. Start with resource books such as Dream-Makers Guides – After School Program. It contains lessons and approaches that can be used as a foundation for faith-based school-age programs.
Faith-based childhood education doesn't have to stop at kindergarten. Showcase your competitive advantage by involving the organization's mission in after school programs and communicating how your program is different from other programs in the area. Be sure to browse our after school materials and resources for other items you can include in your after school program.