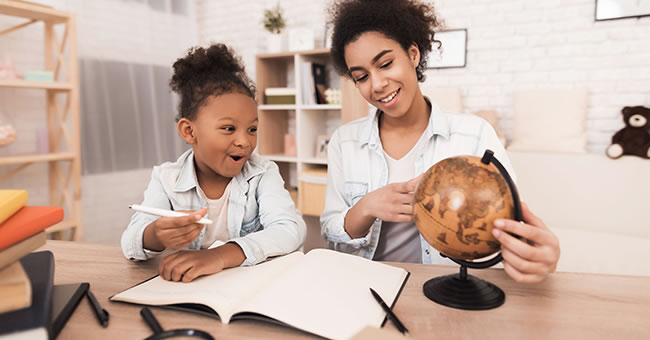 So you've decided to create your own family child care home program. Congratulations! First up: finding the right early childhood curriculum.
You may be like many other family child care providers who have similar questions: What's the best early childhood curriculum?, How do I know I've chosen the right curriculum for the children in my care?, or Which curriculum will prepare my children for their best future?
Whether you have a half-day or a full-day program, there are key components you'll want your program to feature to provide the children in your care the best, most well-rounded education you possibly can.
Research-based, expert-led. Curricula that have proven results, expert backing, and are built on a solid foundation of research will ensure you're using the very best learning practices and approach.
Multi-sensory. Including activities and learning experiences that engage all of the senses–sight, sound, touch, taste, smell, and movement–provide children with hands-on, explorative learning that enhances cognitive growth and development. Using tactile materials like sand and water can further this development.
Play-based learning. Guided play is gaining traction as a great scaffolding approach to learning new concepts. Research shows that high-quality instruction and high-quality free play do not have to compete for time in the child care day. Doing both well makes each one richer.
Family engagement. Decades of research have shown that children are more successful when parents are involved in their learning. Engaging families in their children's education will improve their skill development and foster stronger communication for everyone.
Dual-language learning and special needs adaptations. Children often have highly individualized learning strengths and needs. Whether it's a child with a first language other than English, or a child with special learning needs for other reasons, having an inclusive and welcoming curriculum will meet each child where he is and bring her the tailored education she needs.
Learn Every Day: The Program for Infants, Toddlers and Twos, 2nd and Learn Every Day: The Preschool Curriculum, 2nd Edition meet all of these expectations, and more. The curricula are research-based, year-round programs that incorporate play into children's daily learning routines to enhance their growth and development. Each curriculum features 36 thematic units, 1,000+ multi-sensory activities, opportunities for family engagement, and suggestions to create inclusive environments adapted to children with special needs.