Kick off the season of outdoor fun and art adventures with this creative outdoor art experience. Children will enjoy using their imaginations to bring these shelled creatures to life. The colorful, upcycled, whimsical eco snails are sure to be a summertime favorite!
Download our FREE printable below!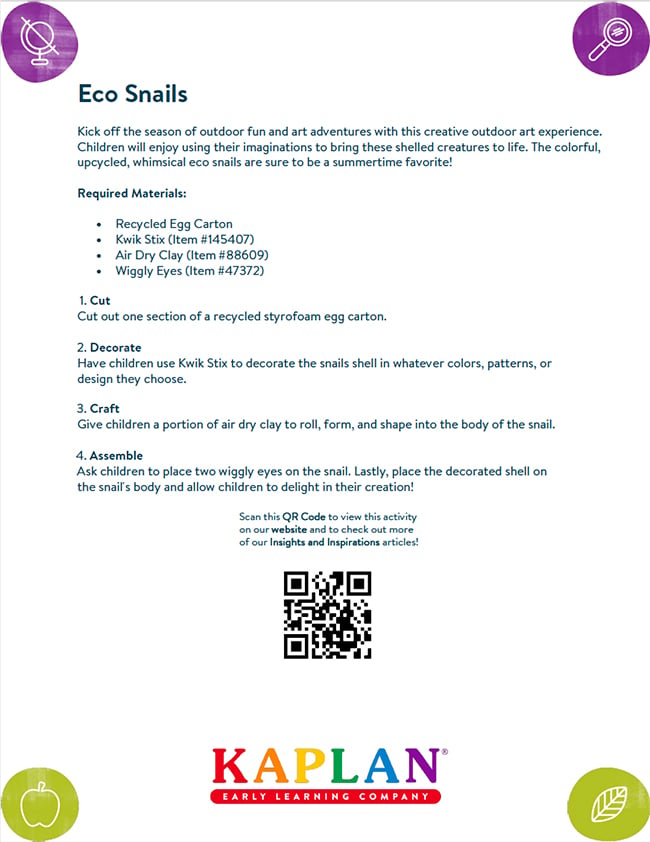 Required Materials:
Introduce summer fun with this activity and more! Browse our selection of classroom arts and crafts and related resources to welcome warm wishes and to start planning creative activities and crafts.