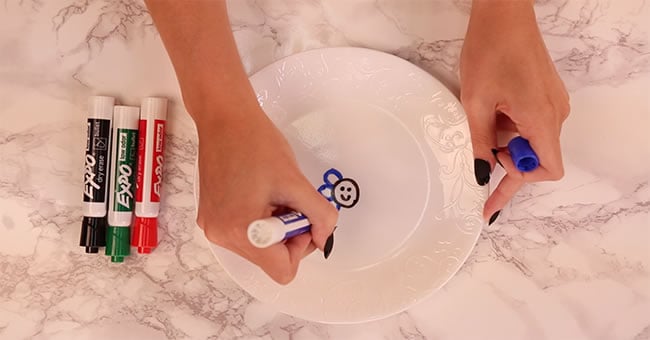 Children will feel like little magicians when they perform this Magic Dry Erase Art activity. Their eyes will light up with amazement as they use common classroom materials to make this unbelievable art appear! Simply guide children through the easy three step process that will have them wanting to create over and over again!
Download our FREE printable below!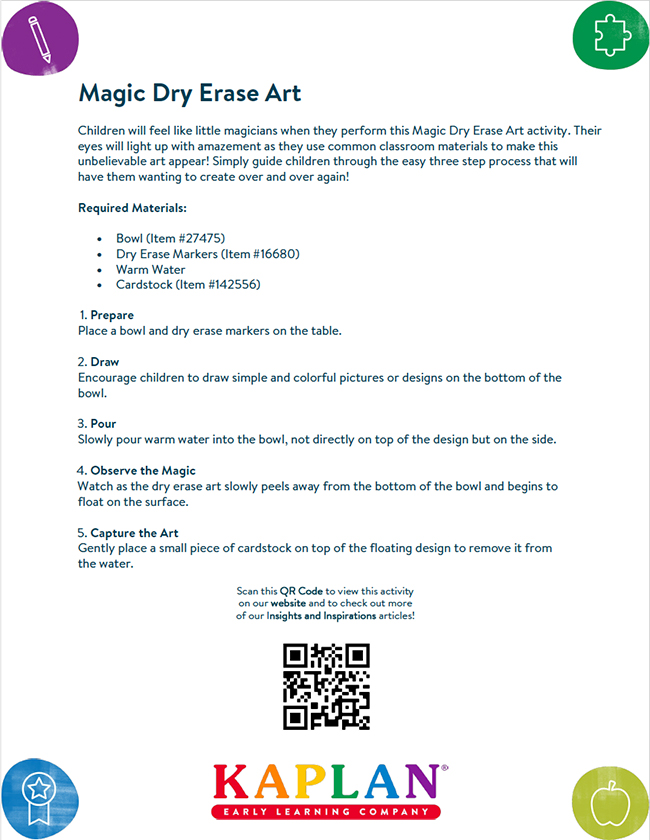 Required Materials:
2
Draw
Encourage children to draw simple and colorful pictues or designs on the bottom of the bowl.
3
Pour
Slowly pour warm water into the bowl, not directly on top of the design but on the side.
4
Observe the Magic
Watch as the dry erase art slowly peels away from the bottom of the bowl and begins to float on the surface.
5
Capture the Art
Gently place a small piece of cardstock on top of the floating design to remove it from the water.
Keep the magic happening in your classroom! Browse our selection of classroom arts and crafts to plan creative and engaging activities.