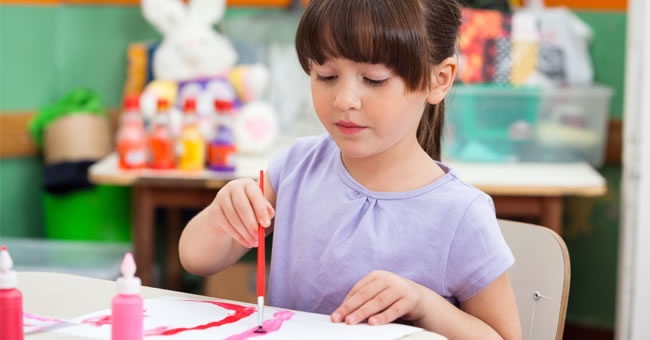 Do your students have grit? A relatively new term in the field of education, grit encompasses several concepts educators are already familiar with (determination, toughness, resilience, etc.) and is becoming an increasingly important component in preparing students for life in the real world. Simply put, children's ability to be "gritty" or to overcome challenges and look at failures and mistakes in a positive way plays a large role in their ability to be successful in school and in life.
As discussed in Tovia Smith's article "Does Teaching Kids To Get 'Gritty' Help Them Get Ahead?" on the nprEd blog, many experts and educators believe grit is an important life skill children need to learn in order to have the best chances at success, while others believe that grit is just a passing "fad in education" that isn't as beneficial as people think. Regardless of whether you believe grit is an important part of children's success, developing grit in the classroom can help you create a more welcoming, comfortable learning environment for your students. Here are a few tips on how you can nurture grit in the classroom:
Help children adopt a growth mindset. Children (and even adults) often have fixed mindsets–they believe that they can't get better at something. People who have growth mindsets believe that they can continuously work on improving their talents and abilities. Helping children develop a growth mindset will reinforce their commitment to learning and will also help them learn to overcome challenges and failures. Read How to Help Children Develop a Growth Mindset for additional tips.
Promote social and emotional intelligence. Children need to have good social-emotional skills in order to develop grit. Promoting children's social and emotional intelligence will enable them to learn to think of failures and mistakes in a more positive way. William DeMeo, PhD, suggests educators use the following strategies to promote social and emotional intelligence in his book When Nothing Else Works:

Support children as they learn self-regulation.
Encourage children to recognize feelings in themselves and others.
Help children learn to calm themselves when they are upset.
Encourage the development of social awareness.
Support children as they develop friendship skills.

Work on establishing trust and respect. Children won't be comfortable with the possibility of failing or making a mistake if they don't trust and respect you and each other. Establishing trust and respect in your classroom is one of the best things you can do to create an effective and comfortable learning environment. For more information about establishing trust and respect, read Developing Trust and Nourishing Respect in the Classroom.
Encourage open communication. Providing an environment that promotes communication and encourages children to identify and express their feelings with words will help children feel more comfortable in getting out of their comfort zones. Children will also be more likely to express their disappointment, which gives you an opportunity to help them discover that they can learn from their failures and mistakes.
Inspire children to take risks. Once you've created a welcoming, comfortable learning environment, you can start inspiring children to take safe and developmentally appropriate risks. Encourage them to answer a problem they're not sure they know the answer to or to try something new. Share something you've learned from taking safe risks or making a mistake. Remember, children won't fail or make mistakes if they don't take risks. You can help them take safe risks and step out of their comfort zones if you plan ahead accordingly and have an intentional strategy.
Be sure to browse our social-emotional materials for items you can use in your classroom to help children develop grit and strengthen their social-emotional skills.
Article Sources
DeMeo, William. (2013). When Nothing Else Works. Lewisville, NC: Gryphon House, Inc.
Smith, Tovia. 2014. "Does Teaching Kids To Get 'Gritty' Help Them Get Ahead?" nprEd. http://www.npr.org/blogs/ed/2014/03/17/290089998/does-teaching-kids-to-get-gritty-help-them-get-ahead