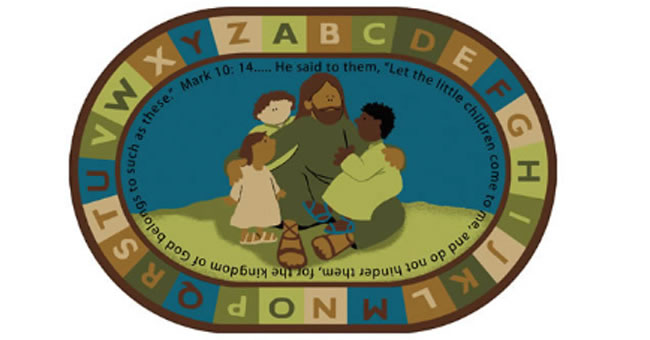 Creating a calm, safe learning environment is essential to children's overall growth and development. The colors you use, the furniture and décor you choose, and the educational materials you provide will all influence how children learn in the space. If you work at a faith-based center or school, creating an inspirational learning environment for the children in your care should also be an important goal.
Parents who choose a faith-based center or school for their children want symbols and activities that support and represent their faith to be embedded throughout the learning environment and curriculum. This helps children learn about faith as they learn about math, science, and other subjects. Here are a few tips for creating an inspiring, faith-based learning environment for the children in your care:
Tip #1: Focus on Décor
The items you decorate your classroom or center with can play a big role in creating a faith-based learning environment for children. Consider hanging posters or pictures with inspirational and faith-based quotes, prayers, etc. around the space. Another great option is to incorporate faith-based rugs and carpets. Try to include a variety of items that symbolize or represent your center or school's faith and philosophy throughout the learning environment.
Tip #2: Provide Faith-Based Books and Learning Materials
Whether it's faith-based puzzles, educational toys, or dramatic play accessories, it's important that children have access to various faith-based learning materials. You should also keep your library or classroom reading area stocked with faith-based reading materials and social-emotional resources.
Tip #3: Incorporate Prayers and Faith-Based Activities into Your Daily Routine
Incorporating prayers and faith-based activities into your daily routine will help children make faith a part of their daily lives and will help reinforce their faith-based learning. Try having prayer at the beginning of the day, before meals, and/or before they leave for the day. Other ideas include having children write in a faith journal, read Bible verses, or pray for someone else daily.
Remember, faith-based centers and schools often differ by faith and philosophy, so make sure the faith-based learning environment you create supports your center or school's faith and philosophy. Be sure to check out our Insights and Inspirations section for additional faith-based articles and other helpful tips and resources.