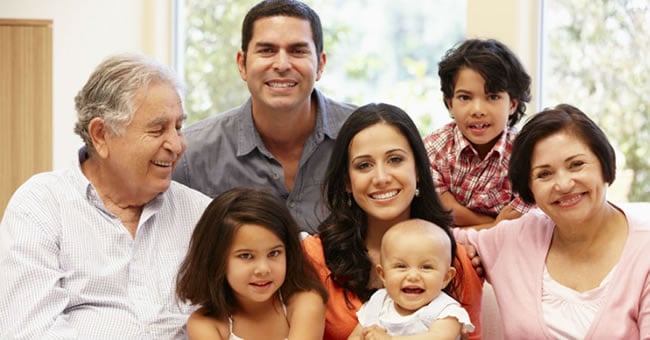 Did you know that more than 37 million people in the United States speak Spanish? In fact, Spanish is currently the fastest growing non–English language in the United States. It's not far of a stretch to think that early childhood educators will most likely encounter Spanish-speaking students and families at some point. If you don't live in an area where you interact with Spanish-speaking people on a regular basis, the language barrier may seem intimidating. Support your students' success by emphasizing family engagement through creative and interactive strategies.
Here are four ways to better communicate with Spanish-speaking families.
1. Learn the Basics
No one is expecting you to become bilingual, but greeting parents in their native language or introducing yourself to a child in their home language can go a long way when it comes to comfort and confidence between you and Spanish-speaking families.
2. Use New Systems
When sending letters home, try incorporating images so that those families who cannot read English have a general idea of what you're talking about. Bold dates in the letter, and use a color-coded system if you track the daily behavior of students. These small changes can keep families in the loop and encourage their participation.
3. Request An Interpreter
When it comes to parent-teacher conferences, language can be the biggest barrier. Ask your administration if they can hire a professional interpreter to help translate during meetings with Spanish-speaking parents. This ensures no miscommunication and can make the parents feel more comfortable asking questions, since they are sure you will understand. If hiring someone isn't an option, there may be someone already on staff that can help you speak with parents when needed.
4. Encourage Sharing
Encouraging Hispanic students to share their parents' heritage and culture through show-and-tells or special events can be a great way to connect with families and parents. It also encourages diversity and cultural sensitivity in the classroom.
Regardless of what language they speak, both families and educators are wholly invested in the growth and development of children. Minimizing the gap between parents and educators not only makes communication easier, but it also encourages families to be more engaged in their child's education. Keep in mind that language barriers don't have to be insurmountable; you just need a little creative thinking.