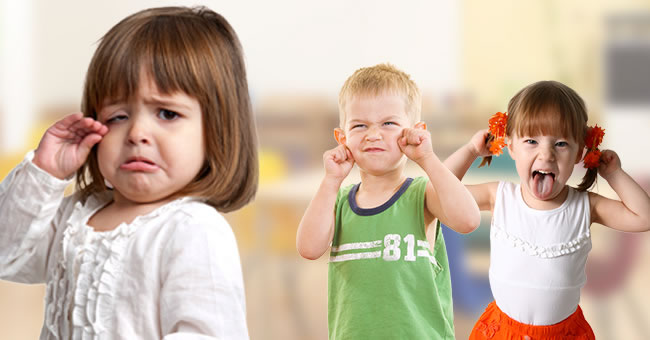 Recent social movements resulting from teen suicides and traumatic school shootings have brought increased attention to the issue of bullying in schools and online. Over 3.2 million students report that they are the victims of bullying each year, and 160,000 teens skip school every day due to bullying (https://www.dosomething.org/us/facts/11-facts-about-bullying). These and other similar findings support the argument that more must be done to stop and prevent bullying in schools. The high number of bullying cases indicates that children are not learning the appropriate social and emotional behaviors needed to help them become healthy members of society.
Kaplan Early Learning Company encourages teachers, parents, and caregivers to take preventative measures in helping combat the consequences and long-lasting effects of bullying. We offer a variety of classroom tools you can use to help kids learn about bullying and its effects. Browse our resources for more information about bullying and for ways you can help stop and prevent bullying in schools and online.
What You Can Do
Teasing and Bullying at School
There has been some debate on what is considered bullying, so make sure you know your school's policy on what constitutes as bullying and what actions can be taken if bullying occurs. If your school does not have a policy on bullying, then take action and lead the charge to help create a policy that will protect students at school from bullying. Keep in mind that repetitive abuse, such as hitting, shoving, insulting, excluding, and other forms of physical or verbal abuse, is usually considered bullying. An unprovoked act that intimidates or harms a child may also be considered bullying in some circumstances.
The Anti-Bullying and Teasing Book for Preschool Classrooms encourages teachers to consider the way gender influences teasing and bullying in their classroom and to use that information to address bullying in the most proactive way possible. Several research findings about the way gender plays a role in bullying are also shared in The Anti-Bullying and Teasing Book for Preschool Classrooms:
Boys are more likely to initiate teasing and bullying in the classroom, even though both boys and girls are targets of bullying.
Boys are more likely to be involved in physical bullying while girls are involved in more exclusionary or verbal bullying.
Children often feel that adults should intervene more and help them find ways to resolve any teasing and bullying issues.
When bullying occurs make sure that you also address the roles bystanders play in teasing and bullying in the classroom. Many adults focus on the bully and the child they are bullying, but the children who laugh or taunt a child while they are being bullied or say nothing to prevent the bullying should also be a focus in each bullying situation. A child who does not speak up about bullying may fear they will be the next child bullied, and the children who taunt someone being bullied need to know that their behavior is not acceptable. It's important for you to discuss with children the correct way to handle a bullying situation and to work with them to know and do the right thing. Remember to refer to school and classroom policies about bullying when you have these discussions with the children in your care.
Promoting Resilience and Self-Regulation
One way you can be proactive in helping children deal with bullying situations is to help children learn resilience and self-regulation. Learning how to bounce back from changes and misfortunes and learning to control their emotions and interact positively with others will help children's emotional wellbeing. Teaching kids to be resilient and to self-regulate their emotions and actions will also help them learn the life skills and appropriate social and emotional behaviors needed to help them successfully navigate through life.
The book Socially Strong, Emotionally Secure: 50 Activities to Promote Resilience in Young Children by the Devereux Center for Resilient Children recommends adults use these five strategies to help children learn resilience:
Come up with intentional strategies for supportive and caring interactions, such as greeting children every day when they arrive in the classroom or talking to children about how it feels to be upset or sad.
Home and school partnerships should feature positive relationships between teachers and families to help children learn and grow in both the classroom and home environment.
Help children learn new skills through meaningful play with a variety of activities and experiences.
Daily routines for children should be predictable, have transitions, and have room for flexibility.
Well-designed spaces in the classroom and at home contribute to children's development and behavior and should allow children to move, play, be active, and be imaginative.
Dr. William DeMeo explains in When Nothing Else Works: What Early Childhood Professionals Can Do to Reduce Challenging Behaviors that routines and transitions are equally important in preventing challenging behavior and teaching self-regulation. Group-time areas, a variety of distinct interest centers, orderly organization, and developmentally appropriate expectations for children will also help them learn to control their emotions and actions. If children do not like to sit still and bully or exhibit other challenging behaviors as a result, consider giving children alternative seating or a stress ball to use in class.