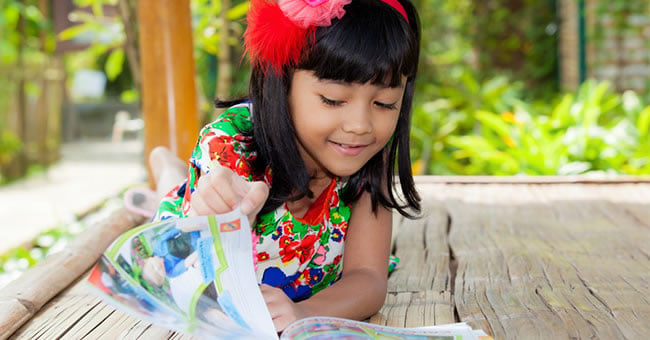 The word "summer" invokes images of vacations, spending time with family and friends, and outdoor adventures, but what if we also started to think of summer as a season of learning? Many children experience learning losses or have difficulty accessing educational opportunities during the summer months. Reading Is Fundamental reports that students lose 2.6 months of grade level equivalency in mathematical computation skills, and low-income students experience more than 2 months of losses in reading achievement. Summer learning loss is too big of a problem to ignore, which is why we must change how we think of summer. Yes, summer is the perfect time for vacations and outdoor adventures, but it's also the perfect time to encourage learning outside of the classroom. Here are two ways you can turn summer into a season of learning and help children avoid summer learning loss:
Focus on Skill Maintenance
Donna Lasinski, the founder and creator of the ThinkStretch Summer Learning Program, believes that emphasizing skill maintenance and/or combining it with summer remediation is a good way to keep children learning. Summer skill maintenance programs help children use and practice the skills they have mastered during the past school year, so they can return to school confident in their abilities and ready to learn new material. Since summer remediation mainly focuses on helping children master skills they didn't learn during the school year, a skill maintenance program should also be incorporated to help students practice and retain skills and prevent them from being back in summer remediation next year.
Give Parents the Resources They Need to Keep Children Learning
Providing valuable resources for parents can help them feel more comfortable facilitating their child's learning during the summer. Give them a list of educational opportunities in your local community during the summer, or use your classroom social media accounts to give parents ideas on educational summer activities they can do with their kids. Check out our blog post "Summer Learning Adventures to Share with Students' Parents" to download a free printable you can give parents. "Promoting STEM-Based Learning During the Summer Months" is another blog post that provides tips for parents on how they can promote STEM-based learning at home.
Be sure to visit our Family Engagement section for a variety of materials you can use to encourage parents to be their child's teacher for the summer.