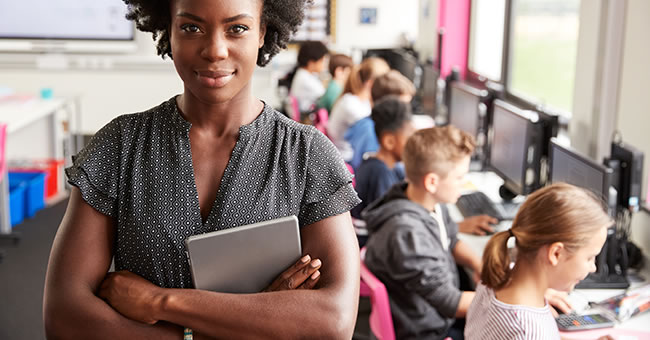 Every teacher deserves an opportunity to learn and grow. After all, they are teaching the innovators of tomorrow! But, professional learning isn't always the easiest thing to accomplish, especially when you have a full schedule, limited resources and a classroom full of children.
The good news? There are simple ways to make time for your professional development.
Make learning a habit. Set aside time each day, even if it's only ten minutes.
Try 1-hour online webinars. Beyond learning new expert tips and strategies, you can even earn CE credits!
Create a community of practice. COPs are an age-old resource for groups of professionals (including, but not limited to educators) coming together to solve common problems. You can build off of your community, thrive off their energy, share tips and tools, and ultimately, help each other learn and grow.
Browse our professional learning solutions. Let us equip, empower, inspire and motivate you with our Implementation Training and/or On-Site Professional Learning. We'll meet your schedule and your budget.
Read. Read. Read. The more you learn, the more you know! Take a few minutes (maybe even part of your planning period) each day to read up on new classroom management solutions, easy and affordable activities, new theory on classroom design, and more.
Your continued education is crucial to your success, and to the success of the children in your care. As you perform critical work for young children, you must have access to tools that help you delve into new theory, develop new skills, and practice new methods.
From online learning to on-site sessions to award-winning resource books and free webinars, we offer a wide variety of professional learning solutions that connect theory and best practice. We have extensive and varied solutions for professionals working with infants, toddlers, preschool and elementary-aged children and their families.