If you are a preschool teacher or child-care provider for children ages birth to 6, then you know how important it is to have the right furniture and supplies. The right classroom furniture can make learning easier for children and more comfortable for both children and teachers. However, finding affordable furniture that meets all standards of quality, durability, and developmentally appropriate practice can be difficult.
Kaplan has helped early childhood providers build and furnish new classrooms for more than 50 years. Below are our tips for getting the most out of your expansion or refurbishment budget.
Most of your classroom budget will go toward furnishings
Expect to spend at least half of your budget on furniture and carpets for your classroom. High-quality and classroom-tested furniture is extremely durable and, most importantly, safe. Those high standards result in higher costs because of the additional materials and testing resources that go into the manufacturing process.

Find more tips for classroom furniture shopping here!
Before buying, understand your goals and licensing requirements, which will impact what you should buy and how you should invest your dollars. Check your state's quality rating guidelines and NAEYC accreditation, if these apply to you.

Kaplan keeps a library of commonly requested classroom lists for various guidelines, which customers can use and turn into a quote or an order.
Average cost of infant, toddler, and twos classrooms

All costs depend on the location and number of children served in a center. On average, the infant classrooms range from $8,000 to $12,000 for classroom furnishings alone. That covers the basic classroom essentials such as cribs, changing tables, carpeting, storage units, and soft areas for tummy time. A fully outfitted infant, toddler or two's classroom will cost around $20,000.

To see an example infant classroom purchasing list that meets the ITERS-3 guidelines, click here.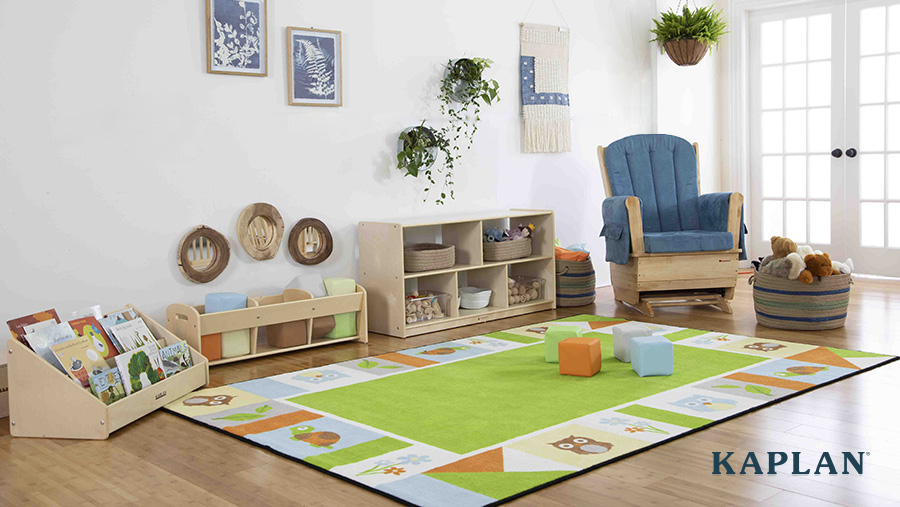 Average cost of preschool classroom

Preschool classrooms - ages 3-6 years old - typically start around $12,000-$15,000 for basic furnishings and go up from there. Just like classrooms for the younger ages, costs vary greatly by region and size of the classroom. A fully stocked classroom can eclipse $25,000.
Preschool classrooms have larger teacher-child ratios, which means they typically serve more children. More children means more need for furnishings, manipulatives and other learning center materials, driving the costs up.
An example preschool classroom list built to the ECERS-3 scale is available here.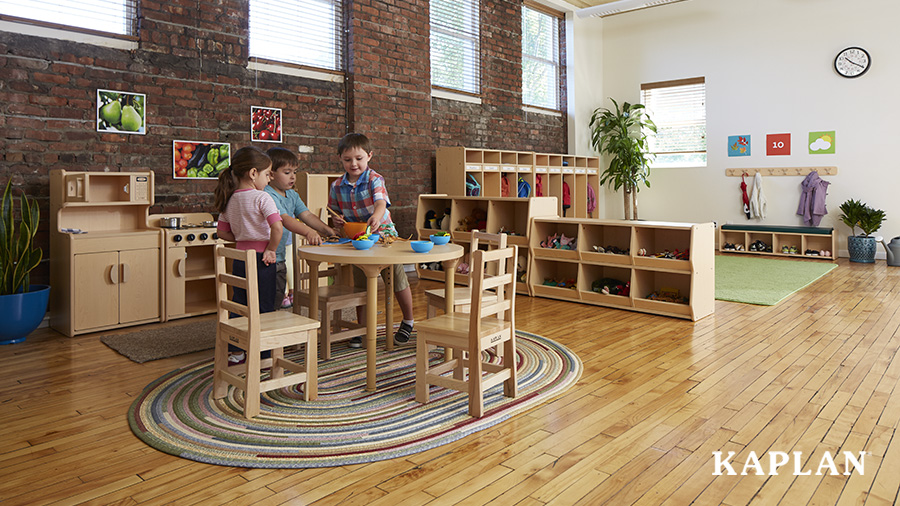 Try these low-cost options if you are furnishing an early childhood classroom

If you are looking to furnish your preschool classroom on a tight budget, there are a few things to keep in mind. First, try to find furniture that can be used for multiple purposes. This will save money and space over time. For example, this preschool farmhouse table can be used for STEM learning, art projects, writing, and more. This toddler storage unit has ramps and holes, making it double as a 360-degree activity island. This open-ended Imagination Playstand can be a puppet theater, farmer's market, cafe window, and more.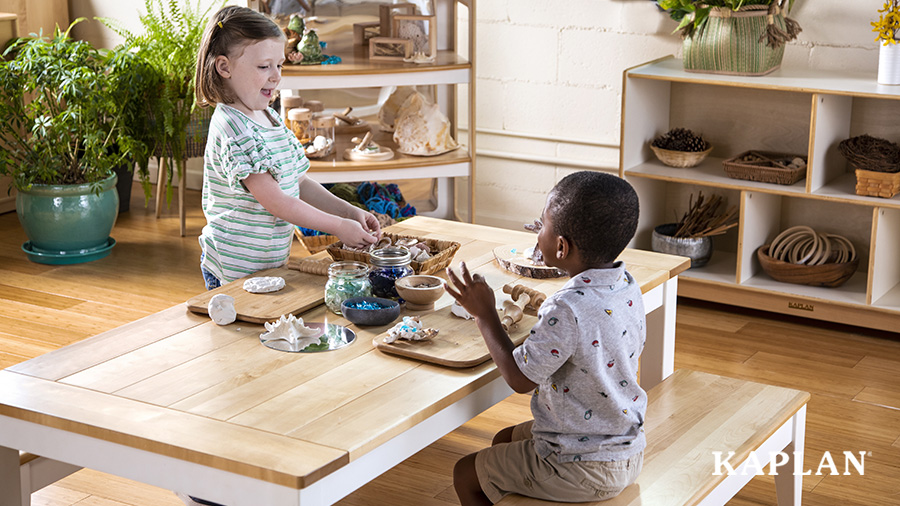 Second, don't spend too much money on furniture that will only be used for a few years before being handed down or thrown away because it's been ruined by little hands! Buy solid wood furnishings that are UV-finished to protect their beautiful satin shine, and always inquire about lifetime warranties.
Finally, consider the quality of the storage containers your products arrive in. Whether these are durable acrylic boxes, felt compartment containers, backpacks, or hard plastic bins, look for products or product kits that ship in reusable storage containers. These containers will not only protect the items inside, but will make organization and storage easier for you.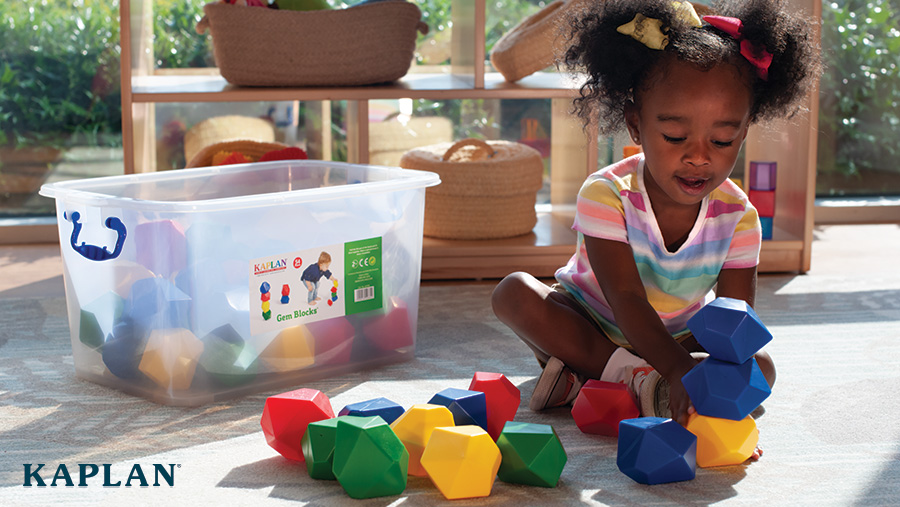 Outfitting an early childhood classroom takes time and understanding of your business needs and the children's developmental needs. Once you understand the costs and can build a budget, you might want more support taking the next step. When educators ask us for help, we always refer them to their local sales representative, who can walk them through the entire process. To connect with your local representative, click here.