You manage a child-care center or preschool, and your playground area is in desperate need of updating. The surfacing is bare or patchy, water pools in areas, creating messy mud pits, and the equipment is splintered, rusted, or broken. Even the children have grown tired of its limitations, leading to behavior challenges. It's time to make a big investment in your business, one that will bring value for many years and increase the engagement and joy for the children in your care. It's time to build a new playground!
Whether you are breaking ground on a whole new outdoor environment or updating an existing playground, you will need to be prepared for the many decisions and steps in the process ahead. Kaplan has worked with playgrounds and associated vendors for more than 30 years. We know that you have many quality options. No matter if you work with us or another top vendor, here are 4 things you should keep in mind.
Understand your playground expenses
How much should I budget for a new playground? We go into the cost details in this article (link - not published yet). The biggest expense is the equipment, but there are other expenses and associated costs you should expect:
Site preparation: Permits, sidewalk installation, lighting installation, surface grading, and drainage.
Shipping: Freight, unloading, inventory, and removal and disposal of packaging.
Storage: If your equipment arrives before the site is ready, you may need to pay to store it until installation day.
Surfacing: Excavation, drainage, sub-surfacing, containment, and labor. Read more about surfacing options here.
Installation: Costs are based on the type of equipment, scope of the project, and your location.
Assuming you aren't going to purchase outright through private funds or grants, Kaplan offers a couple of options that can help reduce expenses while still giving you the playground you need:
Phasing: Buy your playground in phases, installing each segment one at a time. This way, you can build as your budget allows. It will take longer, but if you have an established long-term vision, we will work with you to make it a reality.
Third-Party Leasing: We partner with Direct Capital Corporation, a third party finance/lease provider that can extend your equipment financing options.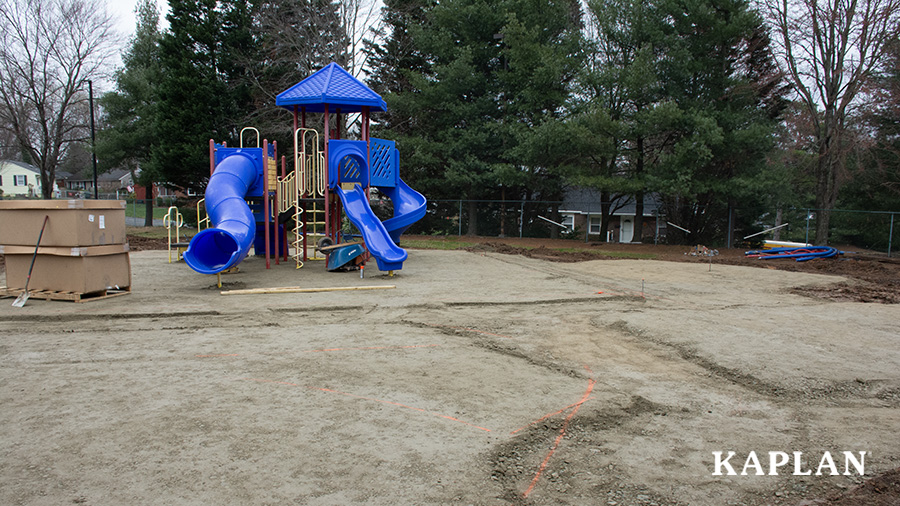 Prepare the site of your playground to save time and money
What can you do before installation begins to get your playground space ready? You should choose a site that has adequate drainage and that is relatively flat. If you don't, your playground installer will have to grade and assess/fix the drainage solutions, which adds to the cost. Mark any existing utilities that may already exist in or around the playground area.

Next, look at your landscaping. Do you want to keep your existing trees, grass, flowers, shrubs? Can you trim back or cut down any in advance? If any of the landscaping provides quiet or shady areas, take that into account as you design the new space. Don't forget to consider trash cans, tables, and benches - do you want to keep your existing pieces, or replace and purchase new ones?

Some municipalities require water fountains and restrooms - does this apply in your city? Double check with your city government website, and we will make sure to take this into consideration in your playground design.

Finally, discuss use zones with your playground vendor rep. These are the spaces legally required to be left open around the playground equipment, for safety reasons. Your rep will help you ensure that you have ample space around all of your equipment.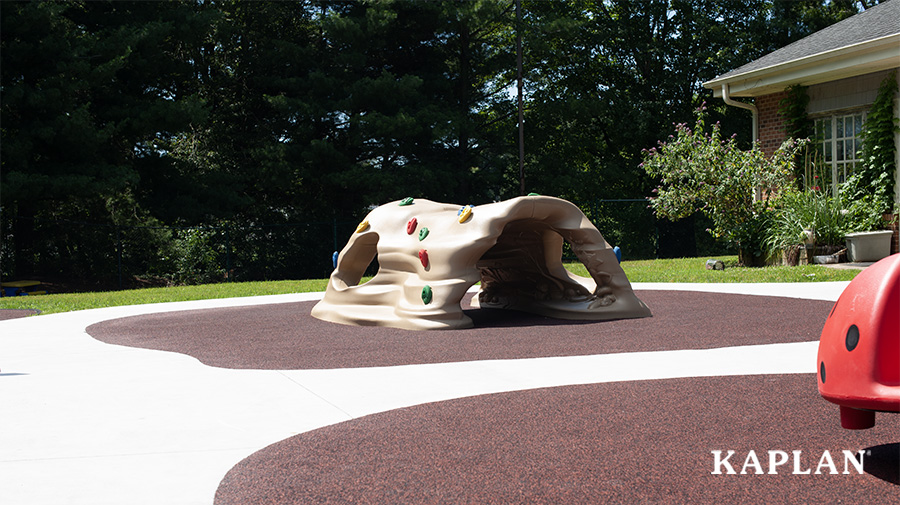 Make sure your playground is accessible
Do you understand the guidelines for accessibility under the Americans with Disabilities Act (ADA)? Kaplan's sales representatives can help you create a space that meets these guidelines, making it possible for children of different ages and abilities to come together in play. We can also help you plan for access points and pathways to promote smooth traffic flow into, around, and within the playground area.
Ample space for parking is necessary, and the ADA requires that pathways must connect the parking lot to the play area. Don't forget that emergency and maintenance vehicles should be able to access the area.

Kaplan recommends reviewing the U.S. Consumer Product Safety Commission website, which features a Public Playground Safety Handbook. This is a great resource for choosing the right equipment for your space and students, and understanding the safety measures you will need to have in place.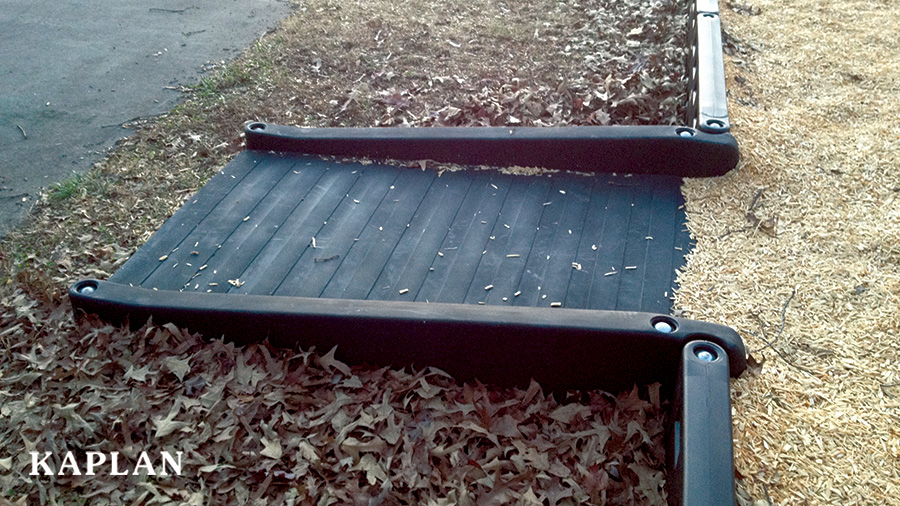 Define your playground vision
Are you looking for a natural playground, with neutral colors and biophilic elements, or are you looking for bright colors? What activities do you envision happening in the playground? What ages and stages? Answering these questions will help narrow down the many equipment, shading, accessory and surfacing options for your space.

Remember that you will be responsible for maintaining the playground after installation. Do you have a great gardener to maintain flower beds or a vegetable garden? Who will mow the slope for the natural slide? Don't let these costs sneak up on you: ask your playground vendor about upkeep and have any special landscaping or maintenance requirements in mind.


Installing a new playground is a specialized project that many educators need help with. Following the 4 questions to ask yourself before getting quotes will help you make the best decision for your business and the community you serve. Want more? Check out this article on choosing the best playground vendor.