Children have a variety of technology all around them - in their homes, in their entertainment activities, and in their schools. As more schools integrate technology into their learning tools, educators are faced with new questions: Is the technology developmentally appropriate? Does it enhance learning? Is it safe? How much is too much?

The National Association for the Education of Young Children (NAEYC) has a position statement on the use of technology and interactive media in early education. NAEYC's position, based on a large body of research, is that technology and media can support learning and relationships, when used intentionally. Technology can be collaborative, and shared experiences optimize the potential for children's learning and development with both peers and adults.

Kaplan has been helping educators find appropriate classroom technology solutions since the first computers and smart boards entered schools. Our team of education technology specialists have cultivated a collection of tech hardware and software that break the traditional mode of technology usage in the classroom, avoiding technology that isolates the child and the device and is not educationally focused. We understand that there is no one-size-fits-all solution to technology, so we partner with schools to create solutions that meet their unique needs.

We anticipate that most early childhood classrooms will have some technology integrations in the next few years, so we've listed a few considerations for any educator interested in adding technology into an early learning environment. Due to the differences in every childcare setting, it's important that schools work with vendors who understand their unique needs and can partner through the shopping, delivery, and training processes.
Consider Age Appropriateness in Technology for Preschool Classrooms
The technology in preschool classrooms should be age-appropriate and tailored to the developmental needs of the children in that program. NAEYC and other public health resources discourage screen time for children under the age of 2 in early learning settings. However, technology can be used to strengthen adult-child relationships, so educators must be intentional about how and when to allow young children to have access to screen media. Many children already use technology to have video calls with family members, so using these devices to bring guest speakers into the classroom could be a powerful tool for educators.

Students in early childhood are in their formative years, developing fine motor skills, cognitive/problem-solving skills, and social-emotional skills, so the technology must enhance these developmental domains. For example, the Inspire interactive panel comes pre-installed with puzzles, circle time applications and other explorations that support 21st century learning.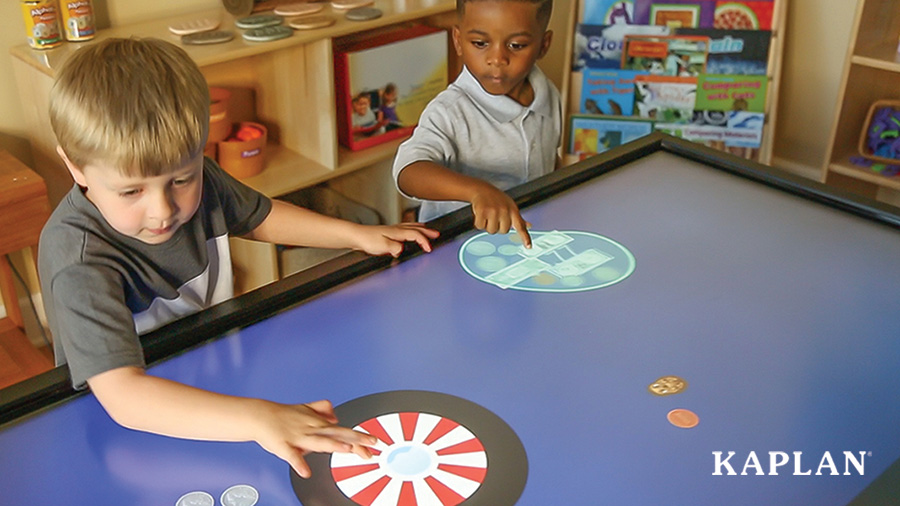 Safety Considerations in Technology for the Classroom
The safety and well-being of young children is the priority of every childcare center. Any technology adoption must meet that expectation. The technology must be free of harmful content, have robust privacy controls, and have appropriate filtering to block inappropriate sites or images. NAEYC cautions that open access to the web could accidentally expose children to adult content.

The Little Learners tablets with Samsung technology were developed with these security needs in mind. A "kids mode" allows children to independently navigate the device while blocking them from web browsing or accessing inappropriate content.

NAEYC's position statement puts it this way: Technology, and the content consumed on it, should never be emotionally damaging, physically harmful, disrespectful, degrading, dangerous, exploitative, or intimidating to young children.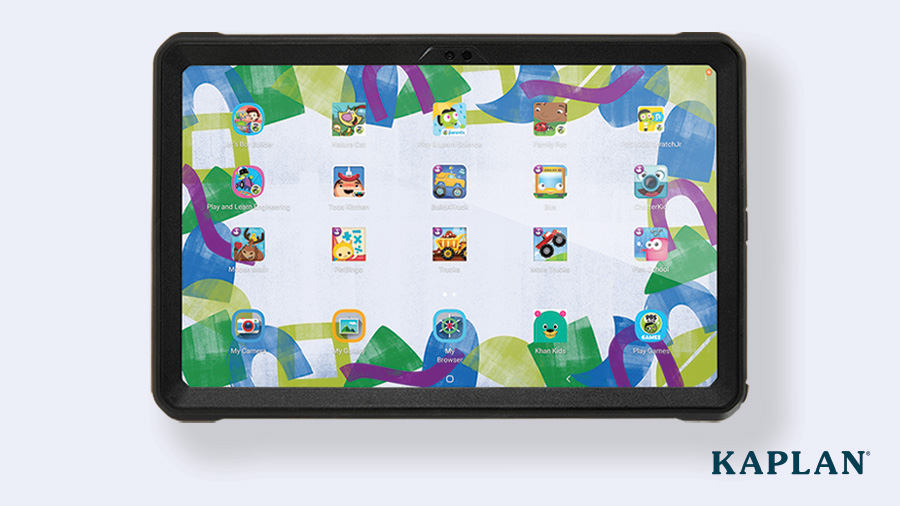 Technology for Classrooms Must be Durable and Organized
Children learn with their whole bodies. That is why the best preschool products are tested for maximum wear and tear. Technology products must also withstand the rough nature or early play. Devices must be durable, or come with protective coverings. An added benefit to the protective coverings is they make sanitizing the product much easier.

Keeping technology powered can pose a barrier to continued use. To keep classroom technology organized and charged, products such as a Tech Tub, which charges and stores a large number of devices at once, are a convenient solution. No matter what solution you go with, ensure that it's easy for little hands to navigate to help encourage their own sense of responsibility.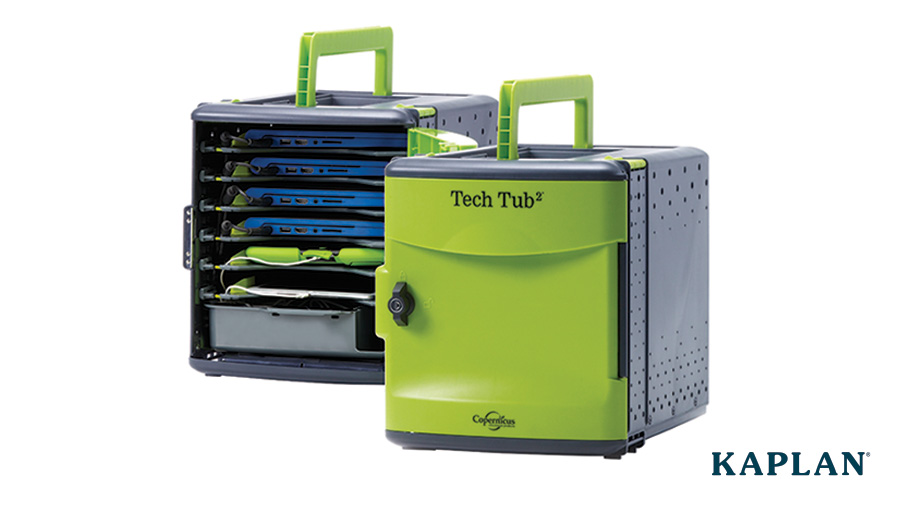 Preschool Technology Products Must be Educational
NAEYC cautions educators to never use technology for technology's sake. All technology should be used with activities that are educationally sound and developmentally appropriate. Educators must begin with knowledge about what children of the age and developmental status in the classroom are typically like. Then, they can build a general idea of the activities, routines, interactions and curriculum that should be effective.

One easy way to incorporate technology into educational lessons is by combining software with sensory products. Children can hold and interact with the manipulatives while the software technology powers the educational activity. From Feels-Write Letter Stones that support Letter Recognition Software to Tactile Emotion Stones that work with I Got a Feeling Software, educators can extend literacy, math, coding, and social-emotional learning.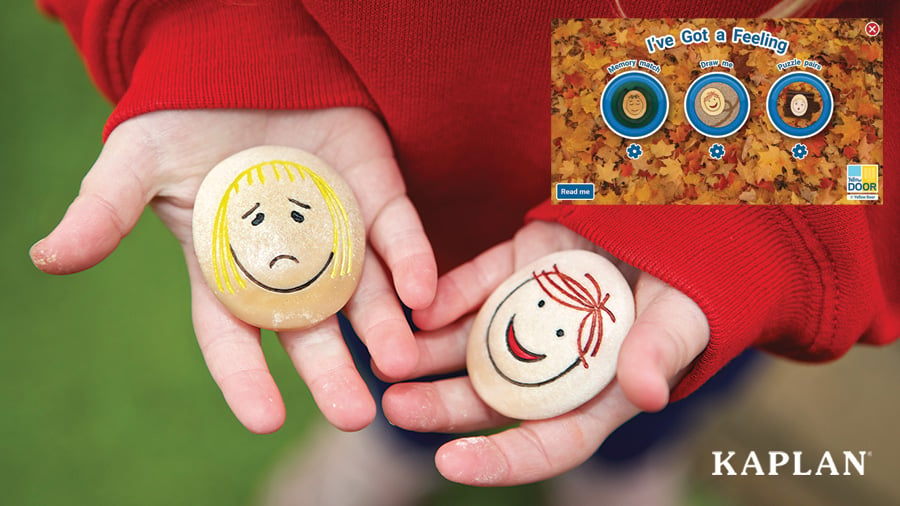 Augmented reality technology is emerging as a popular method of creating multi-sensory educational experiences in classrooms, often with gross motor components. The Illumination Station and Obie floor projector can turn virtually any surface into an interactive and collaborative learning experience. Powered by colorful projections and animations, children use sand or the movement of their bodies to learn and move with the technology.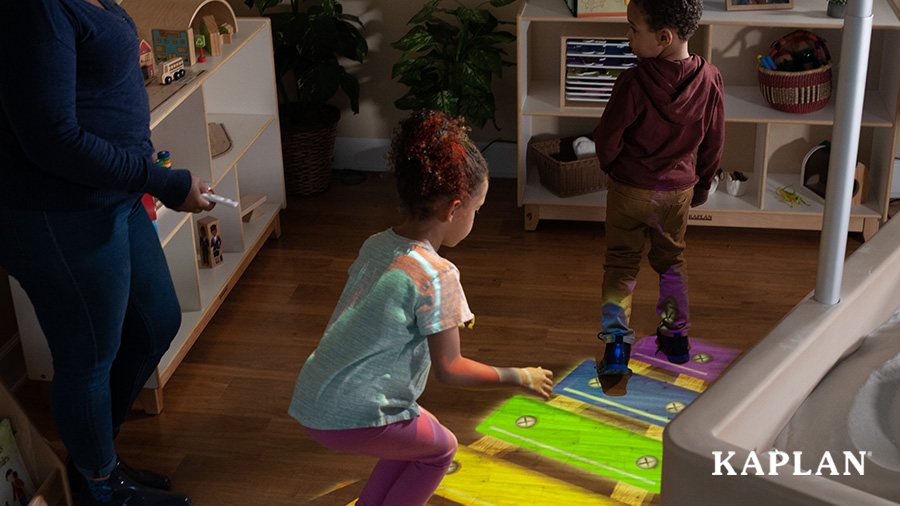 Augmented reality with 3D features is also used as a supplemental curriculum to increase student engagement and improve outcomes. Alive Studios offers a suite of products to target literacy, math, and social-emotional learning. Using kits that include teacher guides and activity materials, along with the 3D augmented reality technology, Alive Studios is able to connect multiple learning domains in each educational experience. The other benefit to these augmented reality technologies is that they can be used anywhere learning occurs - classroom size and location is not a barrier.

Technology should never replace creative play time, explorations, physical activity, outdoor experiences, conversation, or social interactions. Instead, technology should be used to support this learning and expand young children's access to content. When choosing technology for your classrooms, remember to assess for age and developmental appropriateness, safety, durability, and educational merit.

Still looking? Contact an educational technology specialist now for all sales, training, installation and tech support.