As the Sense of Place for Wee Ones collection came to life, we realized that it was more than just furniture. It was a partner in the infant and toddler classroom that would allow both teachers and students to flourish. The classroom environment should be designed to engage young children in active play in a way that is appropriate for their specific developmental needs. In the early stages of development, infants and toddlers depend on their physical and sensory experiences to become aware of relationships between objects and space and self. Through the intentional 360° play design, the pieces in the Sense of Place for Wee Ones collection encourages this active engagement because children can play from all sides of the furniture.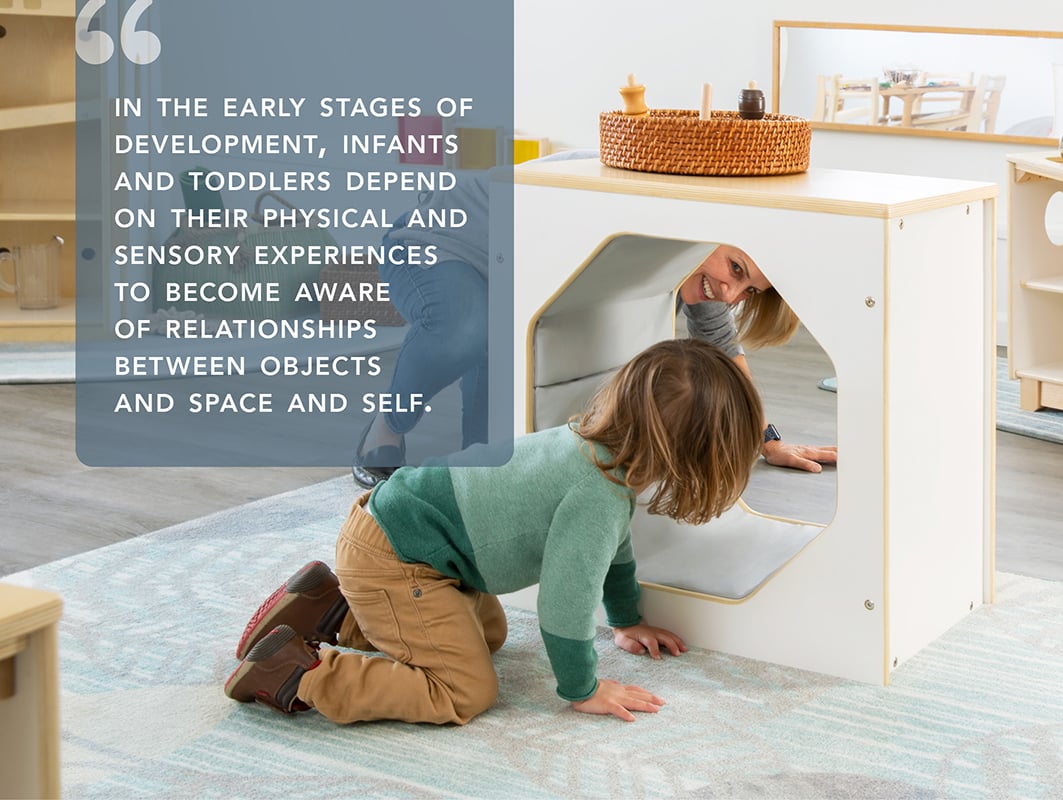 Children learn through innate patterns of play such as hiding and revealing, filling and spilling and attaching and detaching. Problem-solving skills begin to wire in wee ones at about 16 months old. Using the holes, levels and ramps that are built into each piece of furniture in the Sense of Place for Wee Ones collection, young children can engage in cause-and-effect relationships and begin to develop problem-solving skills, which helps build their brain architecture. Causality, space and object concepts and other logical-mathematical concepts will begin to develop as children explore the furniture and their surroundings.
The intentional design of the pieces in the Sense of Place for Wee Ones classroom furniture collection provides space for children to be the leaders and facilitators of their own exploration. Through their active engagement with this unique collection, young children are afforded the beginnings of cooperative learning in an environment that encourages individual play and collaboration with others.