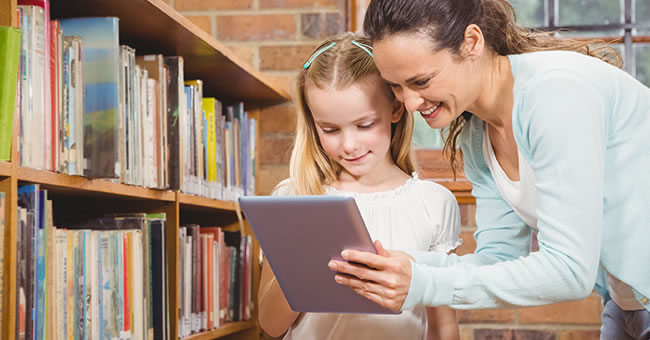 Volunteers are an integral part of after school programs. They can serve as mentors, tutors, program assistants, receptionists, and more. However, planning and managing your volunteer program can be a daunting and complicated task. Here are a few tips Paul G. Young, PhD, gives for working with volunteers and developing your volunteer program in his book Lead the Way:
Create a Vision – You must have a clear vision to develop and manage an effective volunteer program. How/when will it operate? Who will coordinate the program? What will the program look like when operating and achieving positive results?
Develop a Volunteer Handbook – A volunteer handbook can give direction and provide answers to many of volunteers' questions. Make sure your handbook includes a policy for background checks that aligns with your state's requirements and a work plan or list of job descriptions to help ensure that volunteers understand their roles and responsibilities. You can find handbook templates from regulatory agencies online.
Actively Recruit Volunteers – Be creative about how and where you recruit volunteers. Advertise in church bulletins, newspapers, store displays, libraries, schools, businesses, brochures, fliers, radio/TV public-service announcements, and any other avenues you can think of in your community. Don't forget your website and/or social media pages!
Schedule Orientation Meetings – Orientation helps new volunteers understand your program and their assignments while giving you the opportunity to get to know each volunteer personally. This helps you learn about their special abilities, interests, and limitations, which enables you to better match responsibilities to skills. Do not use abbreviations, jargon, acronyms, or terminology that may be unfamiliar to outsiders.
Focus on Management and Relations – Give volunteers worthwhile and varied activities, clear expectations, two-way communication, and appreciation for their work. Make sure you tell volunteers about the time and effort assignments entail. Never assign a volunteer a task or responsibility that should be reserved for paid staff.
Engage the Baby Boomers – Baby boomers are the perfect volunteers to recruit for your program. Many of them are reaching retirement age and looking for ways to give back to their community while remaining active and using their skills or pursuing interests they've not had time to pursue. Make sure your volunteer program accommodates their need for flexibility and gives them unique experiences and opportunities to volunteer with friends and family.
Be sure to read Lead the Way for additional strategies and tips on running a successful after school program. Browse our After School and Summer Learning section for a variety of learning materials and resources you can utilize in your after school program.