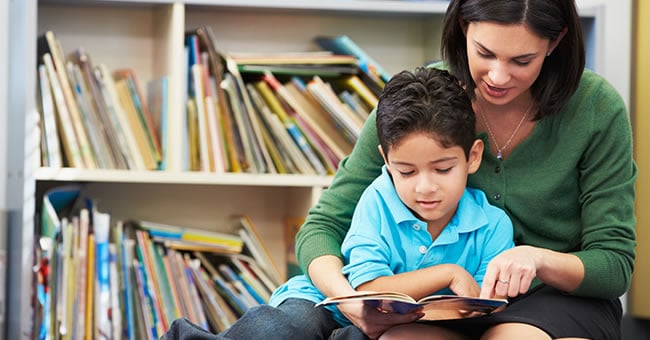 With early childhood classrooms becoming increasingly diverse, it's essential for educators to know how they can work with dual language learners and foster effective communication in the classroom. Dual language learners may seem scared or overwhelmed, stay silent during class, play by themselves, or have trouble working in pairs or groups. In Connecting Right from the Start, Jennifer J. Chen, EdD, uses her teaching experiences and personal insight to provide several teaching strategies for educators to use when working with diverse children.
Work on cultivating a caring and respectful learning environment in which all children can feel comfortable, motivated, and confident in what they do. One way to begin doing this is by helping children learn each other's names (and their meanings) as well as some general greetings and polite phrases.
Create developmentally, culturally, and linguistically appropriate activities that capitalize on your students' intellectual strengths in learning to communicate effectively. You'll want to assign DLLs to activities that match their developmental levels and learning needs. For example, you can engage Milo, a Spanish-speaking student from Mexico, in a game on the computer that requires him to match simple Spanish words with their corresponding English words.
Pair or group DLLs with more linguistically advanced peers when working on hands-on activities (such as building something with blocks or engaging in an art project) that do not require extensive or advanced language skills. This will encourage collaboration and cooperativeness among the children. Make sure you prepare in advance by teaching children simple words they can use during each particular activity.
Make an effort to observe and attend to a child's unique communication behavior and cues and then respond to them accordingly. If a DLL has limited English or language delays, try watching his or her nonverbal behavior to figure out what the child is saying. A few strategies to practice include giving the DLL your undivided attention, kneeling down to the child's level, making eye contact if it is appropriate for the child (eye contact is not desired in some cultures), and asking questions to show your care and interest in what the child is communicating.
Provide images of a variety of emotions or emotion words in the DLL's native language. This will help a DLL with limited expressive language or emotional skills to show how he or she feels about something.
Whether it's drawing, writing, acting out, gesturing, or using props, accept and encourage multiple modes of communication and expression. This will help DLLs to build confidence, motivation, and appreciation for aesthetic expression. For example, you could ask a new student from Japan to point to certain illustrations to demonstrate his or her favorite part of the story. Asking a Spanish-speaking child with some English proficiency to talk about his or her favorite part of the story in English while allowing the child to use Spanish to express what he or she doesn't know is another option.
Check out the articles in the Inclusive Classroom category of our Insights and Inspirations section for additional tips and resources on how you can help DLLs and students with special needs be successful in the classroom.