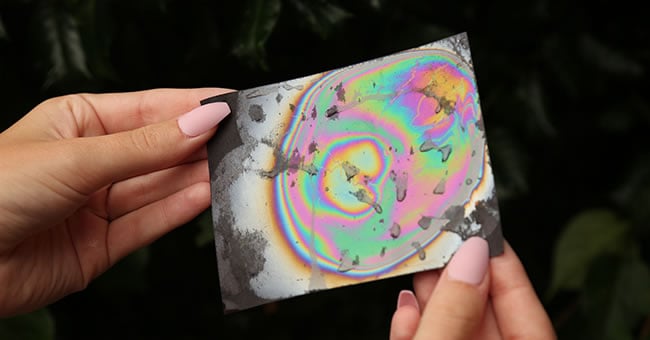 Invite children to participate in this shimmering sensory activity. Children will ooh and ahh at the visually appealing rainbow design of this quick and easy project. Simply add water to a bowl with a few drops of clear nail polish, dip the paper in, and enjoy the holographic, iridescent sheen that turns out differently each time.
Download our FREE printable below!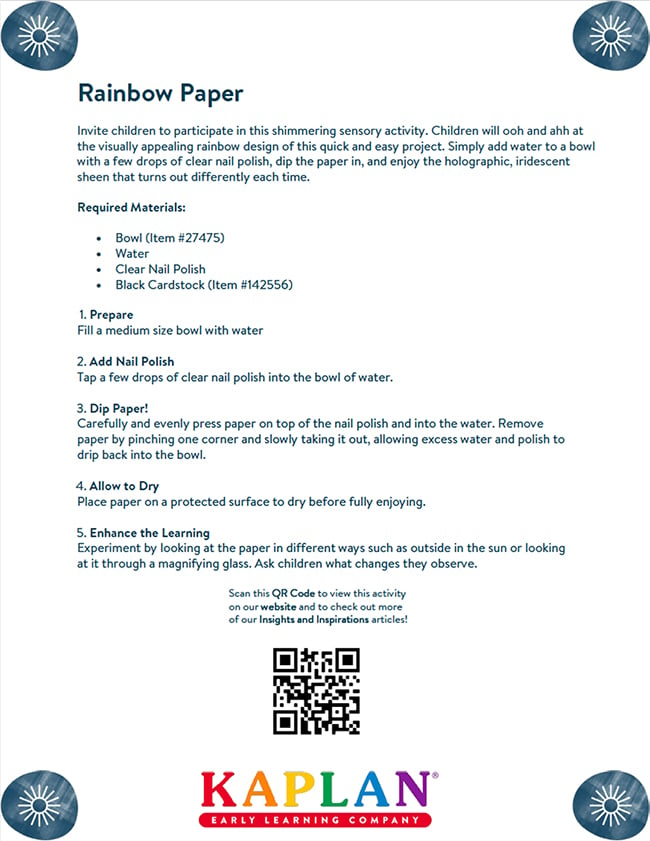 Required Materials:
1
Prepare
Fill a medium size bowl with water
2
Add Nail Polish
Tap a few drops of clear nail polish into the bowl of water.
3
Dip Paper!
Carefully and evenly press paper on top of the nail polish and into the water. Remove paper by pinching one corner and slowly taking it out, allowing excess water and polish to drip back into the bowl.
4
Allow to Dry
Place paper on a protected surface to dry before fully enjoying.
5
Enhance the Learning
Experiment by looking at the paper in different ways such as outside in the sun or looking at it through a magnifying glass. Ask children what changes they observe.
Offer children this activity and many other educational ideas! Browse our selection of classroom arts and crafts and related resources to welcome creativity and to start planning creative activities and crafts.