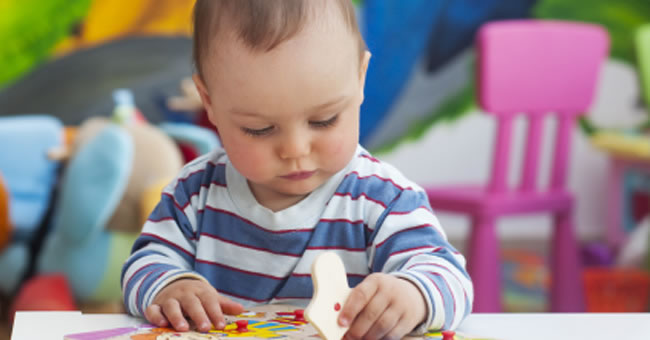 If you've ever tried to learn a second language as a teenager or adult, you know that mastering a second language can be very difficult after your brain has finished laying the foundations for thinking, language, etc. This is why teaching children a second language at an early age is so important. Thanks to their brains still being in development mode, they have the ability to quickly learn another language as they play and explore the world around them during these crucial early years. If you're a caregiver or parent looking to introduce a second language to an infant or toddler, here are a few tips you can utilize in your teaching:
Tip #1: Talk to them constantly. Whether you're describing what you're doing or telling them about something funny, constantly talking to infants and toddlers helps them learn different sounds, which they then use to form words and eventually talk in complete sentences when they're able. Talking to them in a second language is especially helpful in introducing them to that language. If you cannot speak a second language, consider spending time with your child listening to recordings of songs in a second language or following along with a book and CD set together. This can be a wonderful learning opportunity for you both!
Tip #2: Use games, rhymes, and songs to familiarize children with a second language. Make learning a second language seamless and fun by incorporating sounds and words into games, rhymes, and songs. It will also help children learn the language faster since they're continuously being exposed to the language.
Tip #3: Choose bilingual materials for young children to play with and use. From bilingual puzzles and board books to a rug with words and numbers in two languages, there are a variety of bilingual materials you can use to help children learn the sounds and words used in a second language.
Be sure to browse our Language and Literacy and Spanish/Bilingual/ELL sections for a variety of materials you can use to teach infants and toddlers a second language.