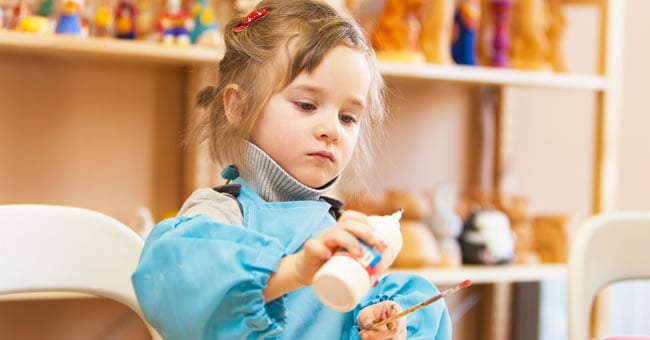 We all look forward to celebrating holidays with family and friends, but figuring out how to best incorporate holidays into lesson plans and activities can be stressful for many teachers. As an educator, you've probably struggled with finding a balance between educating children about different holidays and not offending anyone with the activities and lessons you've planned. To help you find that balance, we've come up with a list of tips for you to keep in mind as you look for fun, educational ways to celebrate holidays with the children in your care:
Know What You Can and Can't Teach
Holidays give us time to reflect on the past, enjoy the present, and anticipate the future, but holiday celebrations in schools and child care centers often cause controversy and tension between parents and educators. Understanding your students' backgrounds and knowing your center or school's policies on celebrating holidays in the classroom can help you prevent any controversy or tension from occurring. Remember, public and private schools will likely have differing policies. If policies about celebrating holidays are vague, ask other teachers what is usually acceptable or talk with an administrator about your plans.
Embrace Diversity and Celebrate a Variety of Holidays
At the beginning of each school year, make a list of the holidays you want to celebrate and discuss in the classroom. Be sure to celebrate holidays that are relevant to the children in your care. For example, plan on celebrating Cinco de Mayo if there are Hispanic or Latino children in your classroom. Remember, your goal with celebrating holidays should be to promote diversity by exposing children to a variety of holidays, cultures, and traditions.
Make Sure You're Teaching Intentionally
Consciously making a plan and identifying a purpose for everything you do and have in your classroom will also lessen the likelihood of problems occurring with your lesson plans. Arts and crafts are popular activities during holidays, but what makes an art project educational? What's its purpose in your instructional strategy? Work on identifying ways you can turn low-level play into high-level play. For example, instead of having children draw a gingerbread house during the holiday season, help them learn basic engineering concepts by having them build mini gingerbread houses. Be sure to read "Creating an Intentional Classroom Environment" for additional information about intentionality in the classroom.