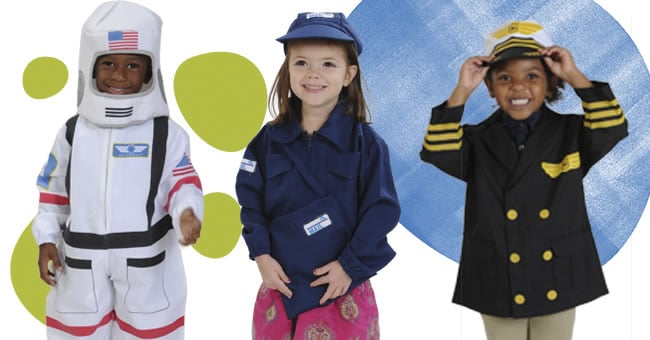 Preschool is when most children start learning about all of the different career-related possibilities their futures may hold, which is why exposing children to a variety of careers at an early age can play a major role in the direction a child's life takes. For example, Ruth Hanford Morhard (in her book Wired to Move) discusses how African American preschool boys often have a limited view of what they can do as adults, but exposing them to careers that successful African Americans hold in their community and/or state helps them realize that they have a variety of career options to consider. Here are a few ways you can ensure that all of the children in your care learn about different careers throughout the school year:
Think Beyond Career Day
Career Day is an exciting day in preschools, but it shouldn't be the only day children learn about different careers from their parents and other adults in the community. Consider extending Career Day to a Career Week or plan on hosting various career days throughout the school year. Either of these ideas would provide additional opportunities to expose children to a variety of careers. Taking a career-themed field trip around the community is another fun way to teach children about the career options they will have as adults and about the overall community.
Show Diversity
The people you invite to speak to children about careers, the types of careers you spotlight, and the career-related materials you have in the classroom should be as diverse as possible. Make sure a variety of races and ethnicities are represented and that both male and female presenters talk with children about careers. For example, you could ask both a male and female police officer to speak with the children in your care about what their jobs entail (in kid-friendly and developmentally appropriate terms).
Incorporate Various Career-Related Materials
Whether it's through dramatic play outfits, posters and books, and/or puzzles and games, incorporating various career-related materials in learning centers and the overall classroom environment is essential to helping children learn about different careers. Everyday exposure to a variety of careers reinforces what they learn about community helpers and the jobs of other professionals.
Be sure to browse our related products and articles for resources and materials you can use in the classroom to teach children about different careers.
Related Articles
How to Set Up Your Dramatic Play Learning Center
Nurturing African American Boys
Nurturing Hispanic/Latino Boys in Preschool