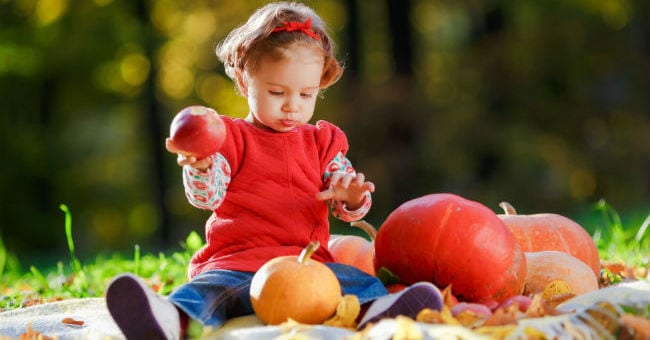 It's finally starting to feel like fall! The cool, crisp mornings and the changing leaves make fall one of the most enjoyable times of the year (the pumpkin spice lattes certainly don't hurt either!). While you may have a long list of your favorite things about fall, it's important to remember that infants and toddlers are just discovering what makes fall special and different from the rest of the year. They look at changing leaves and falling acorns with a sense of wonder and curiosity, which provides you with a number of opportunities to engage infants and toddlers with developmentally appropriate fall activities. Here are a few activity ideas to get you started:
1. Read Fall–Related Books
Infants and toddlers may not be able to read yet, but you can read a fall-related book to them. Reading aloud to young children is a great way to capture their attention and teach them new things. Check out the I See Book Set for books that share the magic of the seasons through observations and fun rhymes. You can also read books about color, such as the What Color?—Board Book, to help infants and toddlers learn about the variety of colors they will see in fall.
2. Talk About How to Dress for Fall
Teach young children how to dress for fall with learning materials such as the Weather Dress Up Puzzle or Weather Bear Set. Learning about seasonal changes and why they need to dress a certain way for different kinds of weather will help toddlers begin to understand the basics of dressing themselves.
3. Create a Fun Fall Sensory Experience
Infants and toddlers learn best through sensory play and exploration, so find fun ways to create fall-related sensory experiences for them to enjoy. Pick out a basket, bowl, or discovery table and fill it with fall items, such as fall fruits and vegetables (small pumpkins, apples, gourds, sweet potatoes, etc.), leaves, and acorns. Just be sure to supervise children if you do not want them to put items in their mouths. Another idea is to create a Fall Sensory Bin by gathering fall-inspired objects such as dried corn, pumpkin seeds, cinnamon sticks, and candy pumpkins and placing them into a discovery table or bin. Children can scoop and pour the objects while keeping the mess inside the bin and explore their five senses.
4. No–Carve Pumpkin Designs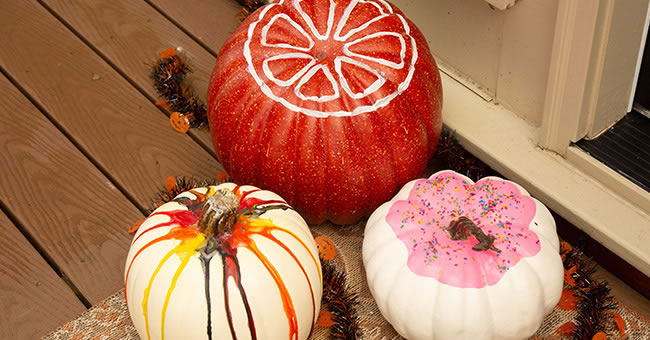 Fall activities for older preschoolers and school-age children often include carving and decorating pumpkins, but that is typically not a safe hands-on activity to do with young toddlers. A good alternative art activity for this age group is the No–Carve Pumpkin Designs activity. Using real or faux pumpkins, your children can enjoy the fun of decorating a pumpkin with a variety of materials without the possible danger that pumpkin carving can bring. The resulting pumpkin will be festive and unique!
Be sure to check out our Infant and Toddler section for a variety of resources and activities you can use in your child care center or classroom